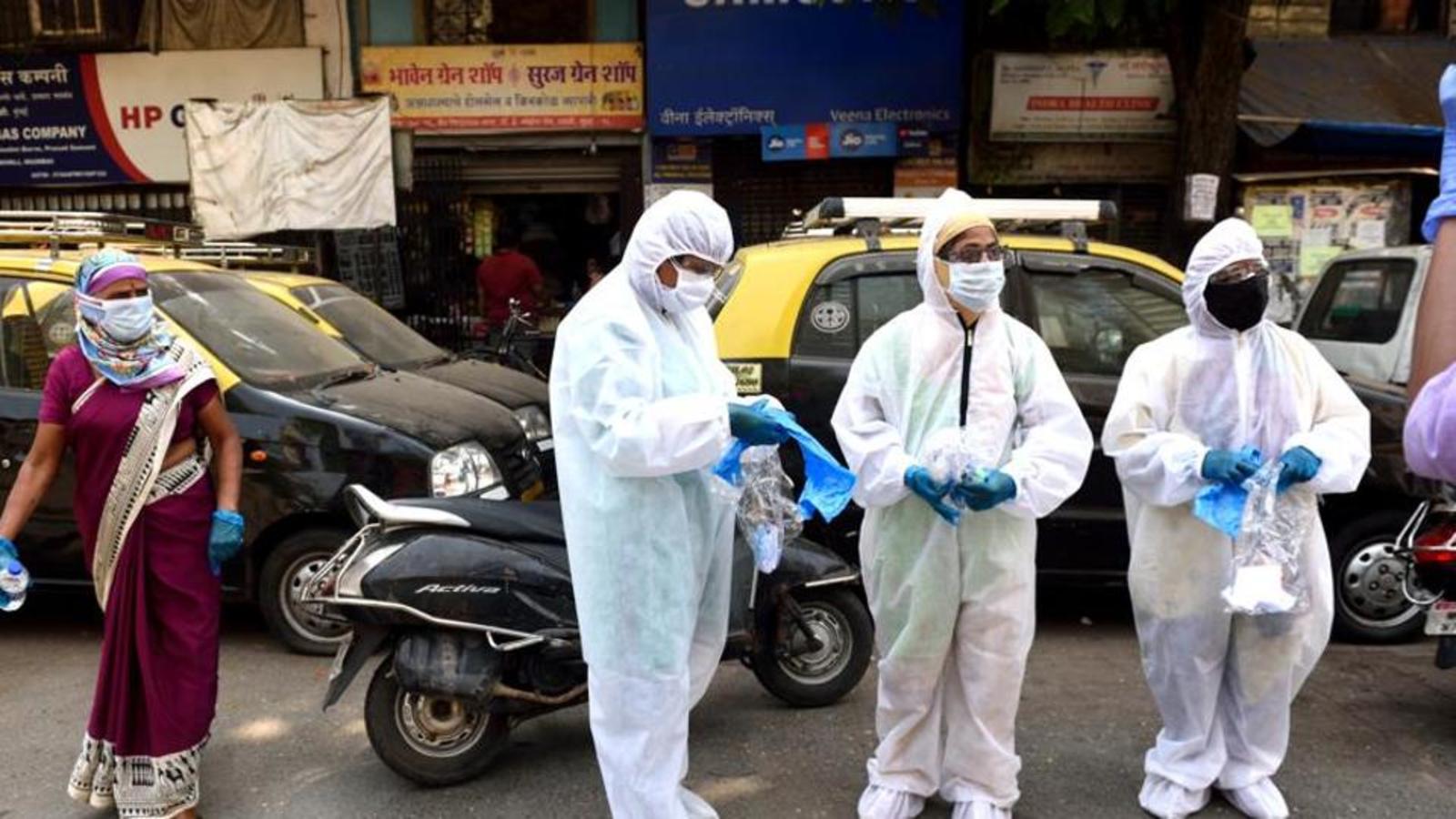 Owing to the threat of a third wave due to the Omicron variant, the Brihanmumbai Municipal Corporation (BMC) on Saturday appealed to citizens to avoid gatherings and not to organise parties for Christmas or New Year's Eve. The BMC is going to form teams at ward levels to keep an eye on weddings and parties to ensure that Covid-19 norms are followed.
According to BMC officials, globally lockdown has been announced owing to spread of the Omicron variant, and to avoid a similar situation in India, Covid-19 appropriate behaviour needs to be followed strictly. The BMC has reiterated that citizens should get fully vaccinated as well as hotels, restaurants and wedding organisers should follow all Covid-19 appropriate norms.
In a statement issued on Saturday, the BMC said, "Omicron is spreading rapidly around the world, putting a strain on the health system. Despite repeated appeals by the government and administration to prevent a third wave of Covid-19, it is being observed that Covid-19 norms are not being followed properly in most places, especially, in wedding ceremonies and other ceremonies. Therefore, all citizens are requested to abide by the norms laid down by the government by avoiding crowding, wearing masks and getting fully vaccinated."
The BMC in a statement appealed to citizens to follow the existing rule of 50% capacity in marriage halls and 25% capacity in open lawns. However, in case of more than 1,000 guests, permission will have to be taken from the local district administration, said the BMC.
Further, in the backdrop of several public figures from Bollywood testing positive for Covid-19 after a gathering, the BMC in the statement has mentioned that eminent personalities should also ensure following of Covid-19 norms. The statement in this context reads, "Eminent persons who have an impact on society also need to be aware of all the issues. If any rules are found to be broken, the administration has now decided to take drastic action."
In case of Christmas and New Year's parties, the BMC has appealed to citizens to avoid gatherings or avoid organising parties. It has also once again appealed to commercial establishments to ensure employees of public and private sectors are fully vaccinated.
According to BMC officials, if any violation is found when it comes to Covid-19 norms, the state government has empowered the BMC to levy a ₹10,000 fine on such individuals or establishments.
On Friday, the city had around 14 Omicron cases– the highest in Maharashtra. The BMC on Friday had said that the period up to January 15, 2022, will be crucial to understand the spread of the Omicron variant in the city.