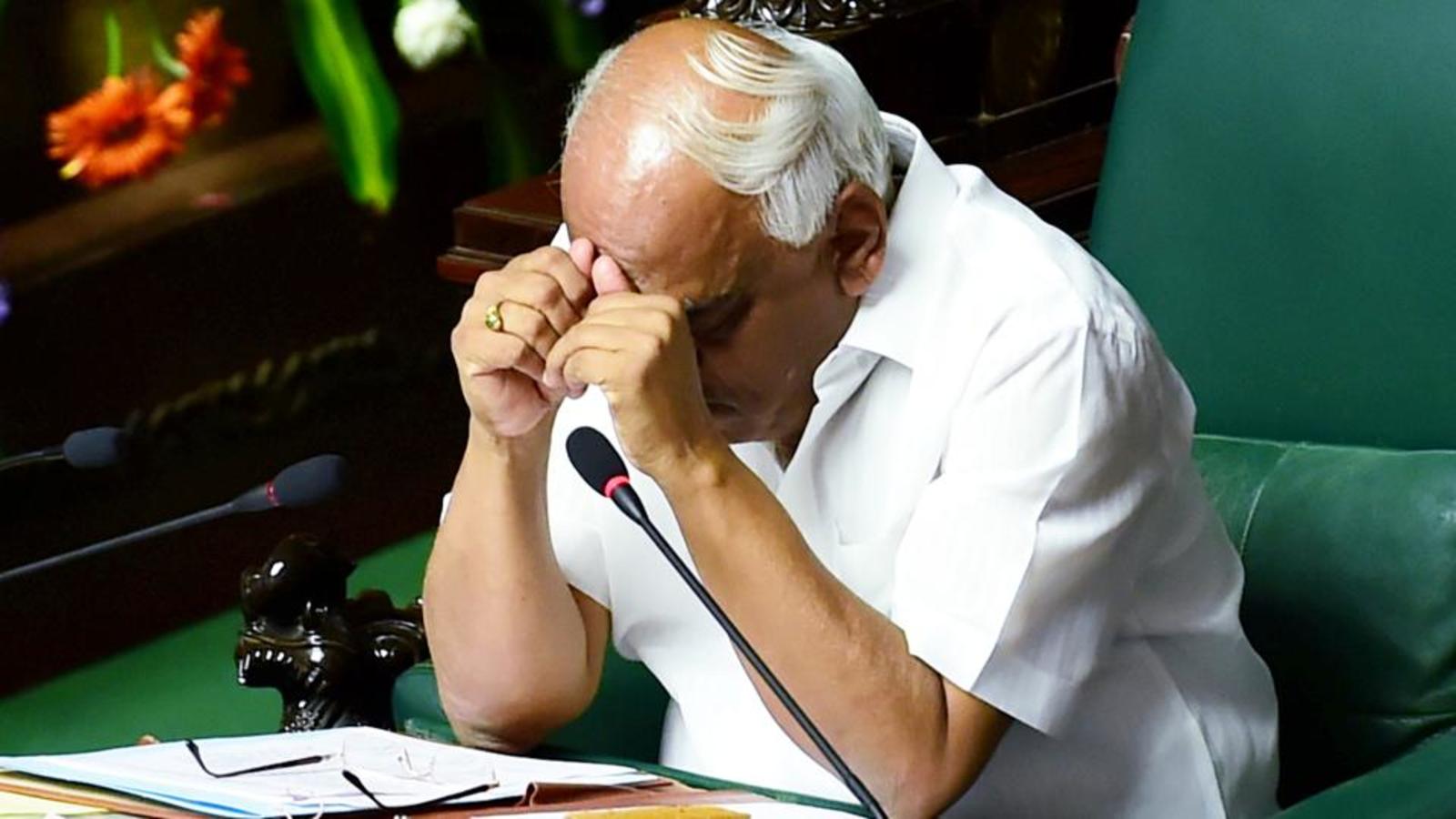 BENGALURU: KR Ramesh Kumar, senior Congress leader and former Karnataka assembly speaker, on Friday expressed regret for his controversial rape remark in the assembly that has drawn sharp criticism, saying it was an "off the cuff" remark and his intention wasn't to demean the prestige of the House.
"If… the statements I made in the house, if any sections of the society, including women especially if they are hurt, I have no embarrassment to express my regret," Kumar said soon after proceedings of the Karnataka assembly resumed in Belagavi, about 500km from state capital Bengaluru.
In New Delhi where women and child development minister Smriti Irani flagged the Congress leader's offensive comments in the Lok Sabha, the Congress disapproved Kumar's remark without naming him.
"Congress Party disapproves the exchange of highly objectionable & insensitive banter between Karnataka Assembly Speaker & Sr. Congress MLA in the House. Speaker as custodian & Sr legislators are expected to be role models & should desist from such unacceptable behaviour," said Congress general secretary Randeep Singh Surjewala in a Twitter post.
Karnataka Congress chief DK Shivakumar also tweeted his condemnation. "To all the women of Karnataka, I am sorry and I will ensure words like these are never repeated," Shivakumar said.
Kumar's expression of regret came a day after his 'rape' analogy to describe the plight of assembly speaker Vishweshwara Hegade Kageri drew strong censure from activists and women politicians. He did post an apology on Twitter a few hours earlier where he "expressed his sincere apologies" for his "off the cuff
Also Read: 'Really disgusting': NCW slams Cong MLA Ramesh Kumar's 'rape' remark
On Thursday when the assembly speaker Kageri wanted to wrap up the sitting by 6pm, there were many lawmakers who wanted to speak on farmers' issues. The speaker said: "I am in a situation where I have to enjoy and say 'yes, yes'. That's it. This is what I feel".
Sharma, a former speaker chipped in: "See, there is a saying. When rape is inevitable, lie down and enjoy it. That's exactly the position in which you are".
Many lawmakers laughed at the insensitive comment that rights activists underline, normalises the growing violence against women in the state and the country.
Once Kumar completed his statement on Friday, the speaker disallowed other members including women legislators from raising the topic again.
Kageri stopped Shashikala Jolle, Karnataka's minister for Muzarai, Haj & Wakf from speaking any further on the issue. "Don't escalate this. He has expressed regret," Kageri said.
He said that Kumar has expressed regret and women have always been kept with high respect and regard in the House.
"Therefore the incident that took place here need not be escalated as a controversial incident
It has ended here. So please nobody try to escalate it anywhere is what I ask," Kageri said, swiftly moving on to move to the assembly's listed business despite protests by some legislators, including Anjali Nimbalkar of the Congress.
Before his statement in the assembly, Kumar posted an apology on Twitter, where his remarks triggered massive outrage; some of them from party colleagues such as Anjali Nimbalkar and Sowmya Reddy.
"I would like to express my sincere apologies to everyone for the indifferent and negligent comment I made in today's assembly about "Rape!" My intention was not (to) trivialise or make light of the heinous crime, but an off the cuff remark! I will choose my words carefully henceforth!" he said.
Anjali Nimbalkar, who wasn't allowed to speak on the topic in the assembly, later spotlighted the conduct of other lawmakers and the speaker when Kumar first made the comment. "But did the house apologise. What about the speaker & other members that were present & laughing….Each & every member of the house should apologise," she said, questioning that the speaker's advice to legislators "not to drag" the issue.
To be sure, this was not the first time that KR Ramesh Kumar has landed in a controversy over a distasteful comment on rape.
He drew another analogy with rape in February 2019, when lawmakers repeatedly mentioned his name during a discussion on an audio clip released by then chief minister HD Kumaraswamy, months before he finally had to make way for the Bharatiya Janata Party's BS Yediyurappa.
"My situation has become like that of a rape victim. The rape happened just once and had you left it, it would have passed. But when a complaint is made and the accused is put in jail, his lawyers or others like Eshwarappa (then just a legislator and now BJP minister) probe on how it happened, the time and how many times," Kumar, who was the assembly speaker at the time, said.
The legislators present in the house had laughed at the comments then too. The next day Kumar blamed the media for highlighting his comment, saying 'the media needed to put out such things because they also had a job'.