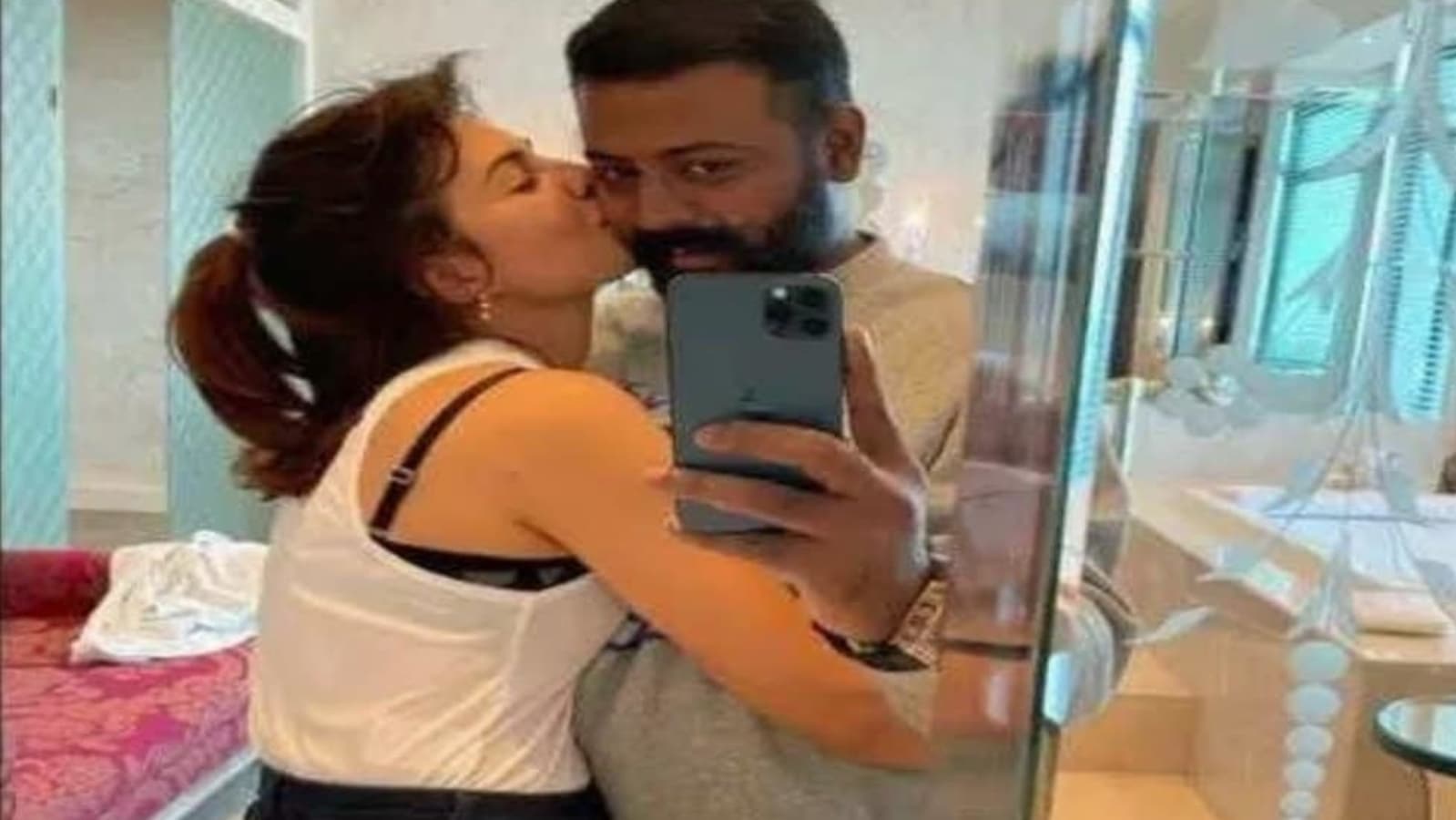 Conman Sukesh Chandrashekhar accused of ₹200 crore extortion, which is the latest of his series of criminal cases, has approached a Delhi court claiming he is being harassed at Tihar jail as he is always under CCTV watch, apart from being doubly locked. He is not allowed to speak to anyone which makes him feel as if he can't breathe, the conman said. Sukesh Chandrashekhar is a high-profile billionaire conman who duped people by impersonating government officials. Even when he was inside Rohini Jail, he operated his extortion racket by paying jail officials crores of rupees. Those jail officials have been taken to task and the Enforcement Directorate has filed chargesheet against Sukesh. But details of his crime, as they emerge, never failed to surprise.
Here are 10 things to know about Sukesh Chandrashekhar
1. Bengaluru-based Sukesh's entry into the crime world took place at a young age. From Bengaluru, he expanded his extortion racket to Chennai and then to other cities.
2. Sukesh posed as an influential personality who has political sources. In fact, when he started dating his wife Leena who is also an accused in the extortion case, Sukesh told her he was a son of a big politician.
How did conman Sukesh Chandrashekhar befriend actor Jacqueline Fernandez? Using Jayalalithaa, home ministry's name
3. Sukesh Chandrashekhar is well-versed with technicalities and uses virtual numbers. According to reports, he has a spoofing app from which he used to make calls impersonating government officials. He even spoofed the landline number of Union law secretary so that if crosschecked, the caller actually comes across as genuine.
4. Sukesh also knows how to evade phone tracking, the ED chargesheet said.
5. When he was in Rohini jail, an entire barrack was vacated for him where he used his two phones freely. He also covered the CCTV cameras. From there, he called Aditi Singh, wife of one of the ex-promoters of Ranbaxy. He met Aditi in the jail itself when she came to visit her husband.
6. The calls used to be made from virtual numbers and he used to end his telephonic conversation saying 'Jai Hind' to impress that he was a government official. He also spoke to Jacqueline Fernandez from the jail.
7. When he came out on bail early this year, he reportedly booked a chartered flight to Chennai and booked a flight for Jacqueline and the duo reportedly met in Chennai. Jacqueline told ED Sukesh hid his identity from Jacqueline and told her that he is the owner of Sun TV and that he belongs to the family of Jayalalithaa.
8. While Sukesh has been conning people since the age of 17 (now he is around 32), his first high-profile case was AIADMK's two-leaves symbol bribery case. He acted as the middleman for TTV Dinakaran and took money to bribe an EC official to obtain the two-leaves symbol for then Sasikala faction.
9. In connection with this Dinakaran case, Sukesh has been in jail since 2017, but that has not disrupted the functioning of his extortion network. When he started out, he was caught and jailed in 2007 in Bengaluru but he did not stop. Instead, he expanded his network.
10. Sukesh had over a dozen luxury cars that have now been seized by the ED. The agency also found ₹82.5 lakh in cash when it raided Sukesh's properties.