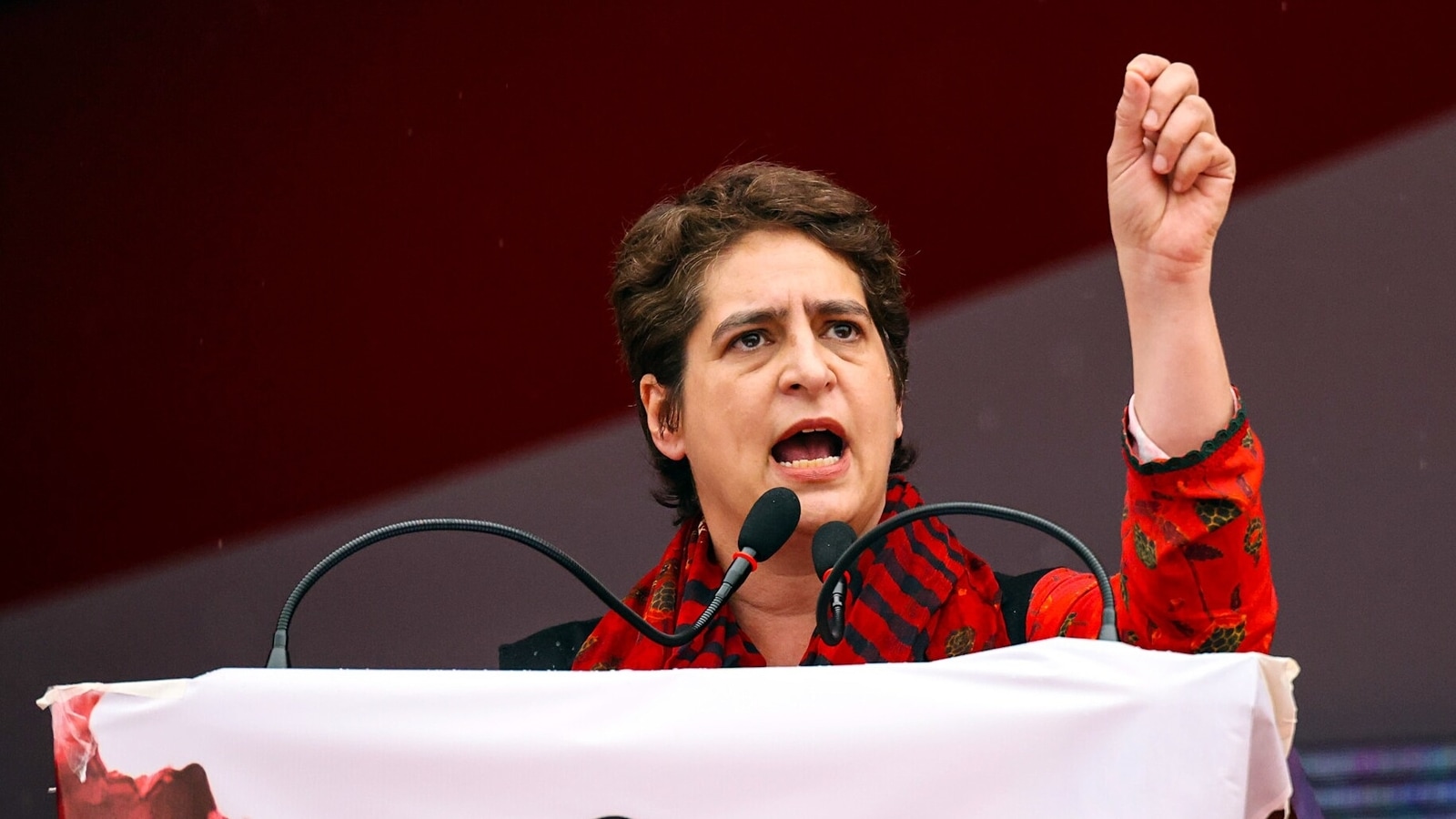 Written by Shankhyaneel Sarkar | Edited by Avik Roy, Hindustan Times, New Delhi
Congress leader Priyanka Gandhi on Thursday made several promises in the run-up to the Uttar Pradesh legislative assembly elections, scheduled for the next year. Priyanka Gandhi said the Congress will give 2 million jobs and said that every district will have a manufacturing hub.
"Congress will contest elections on the basis of development. Will provide 20 lakh jobs. Manufacturing hubs will open in every district," Priyanka was quoted as saying by news agency ANI. She was addressing the Pratigya Rally in Uttar Pradesh's Moradabad.
She also slammed the Prime Minister and said that he did not show respect towards the farmers who died during the agitation against the now-repealed legislations that were introduced in Parliament's Monsoon Session in 2020.
"The PM didn't pay any respect to farmers who died in agitation against farm laws. It will take only ₹4,000 crore for clearing all dues of sugarcane farmers. Modi bought private aircraft for ₹8,000 crore last year amid Covid-19 pandemic. The Centre is paying ₹20,000 crore for beautification of Parliament but doesn't have the money to clear your dues," Priyanka said attacking the Centre and the Yogi-led government.
Priyanka Gandhi also criticized the government over the issue of farmers' struggling to get access to fertilizers ahead of winter sowing season. Farmers from different parts of the country have alleged that they are having to buy key crop nutrients, especially DAP (diammonium phosphate) and muriate of potash (MPO), have hit a five-year low, at higher prices, according to a HT report. The DAP is an essential nutrient for the winter-sown wheat. Another report by HT also said that one farmer died as he was waiting in a queue to procure fertiliser in Uttar Pradesh's Lalitpur earlier in October.
"Farmers are committing suicide due to acute shortage of fertilizers. I met family members of two deceased farmers. We will buy paddy and wheat from farmers at ₹2500 per quintal, and sugarcane at ₹400 per quintal. We will waive loans of farmers," Priyanka further added.
—