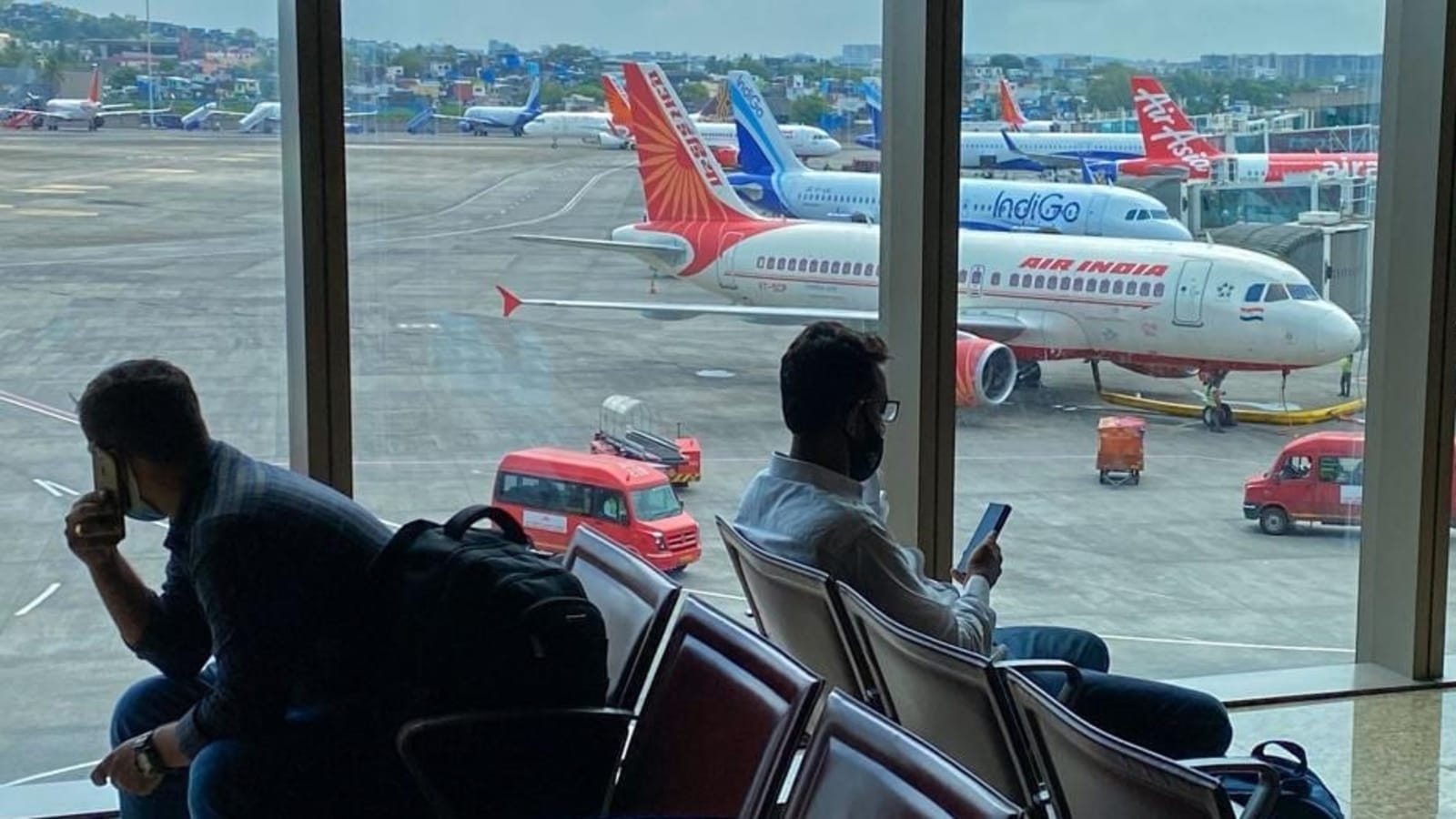 The Maharashtra government on Thursday issued a set of fresh guidelines for international passengers arriving in the state amid concerns over Coronavirus' new variant, Omicron.
The revised guidelines came a day after the Centre wrote to the state saying its order on travel rules was in divergence with the Covid-19 guidelines issued by the Union ministry of health and family welfare.
Responding to the same, the Maharashtra government today amended its air travel rules making seven-day institutional quarantine mandatory for passengers from only three countries — South Africa, Botswana and Zimbabwe.
However, categorisation of 'high-risk countries" is a dynamic exercise based on the evolving situation of the Omicron variant and hence will be updated as required by Government of Maharashtra, the state government said in its guidelines.
The state government's November 30 order had made institutional quarantine mandatory for passengers arriving from all `at risk' countries in the central government's list in view of the Omicron variant threat.
Besides, the state has removed the rule that mandated negative RT-PCR test reports for fliers coming into Maharashtra from other states. Instead, passengers will either have to be fully vaccinated or carry an RT-PCR negative report within 72 hours before boarding.
Notably, the 'at-risk' list issued by the Centre includes a number of countries including, The United Kingdom, South Africa, Brazil, Botswana, China and Mauritius, New Zealand, Zimbabwe, Singapore, Hong Kong among others.
The new variant was first detected in South Africa last month, and many countries including, the United Kingdom, the US, Germany, have reported cases of the new strain since. India too confirmed two cases of the Omicron variant of coronavirus, identified in two men from Karnataka, on Thursday.
The World Health Organization (WHO) has said that most of the cases outside Africa are travel-related even as it expects local transmission in other countries as more information becomes available.
(With agency inputs)