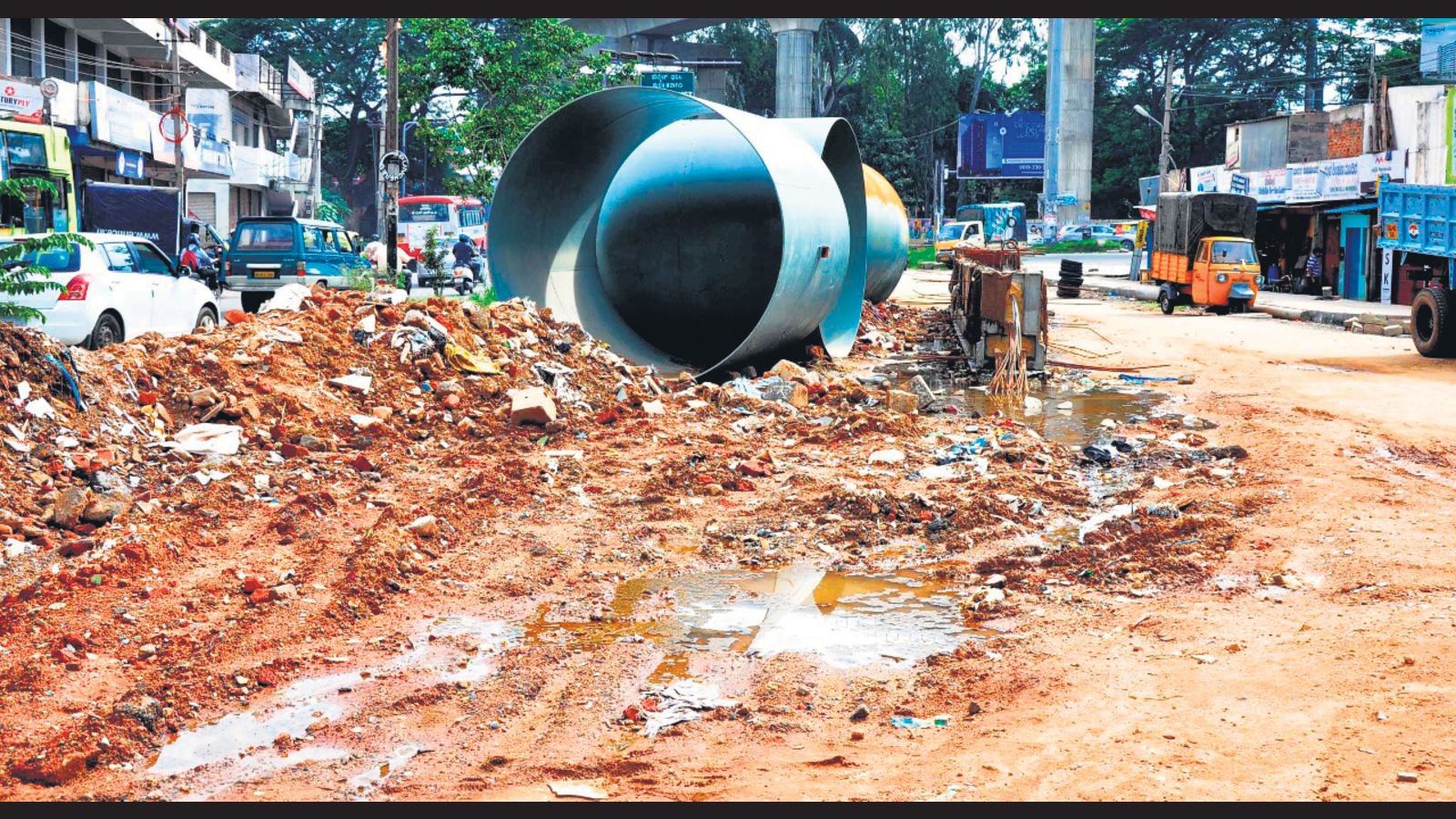 An audit of the money spent on road-related works in Bengaluru is not going according to the intent with which it was announced by Karnataka chief minister Basavaraj Bommai in September, a senior government official said on Wednesday.
The official said that the audit was more an understanding of where the money was spent or appropriation of the said amount."It (audit) is being done so that road repair works and the audit happen parallelly," said the senior government official aware of the developments, requesting not to be named.
The official said that even the base of the road needs to be checked. During the monsoon session of the state legislature in September, Bommai said that an amount of ₹20,060 crore was spent on road-related works in Bengaluru alone. The audit was announced to check the expenditure that was purportedly used for road works, which are among the poorest quality in the country.
According to the BBMP's estimates, one kilometre of a two-lane road under Smart City costs anywhere between ₹7.5 to ₹11 crores (including underground ducts), and the same for a tar road is around ₹80 lakhs to ₹1.3 crores.
The Bommai government has said that there are around 1,344 kms of arterial and sub-arterial roads in Bengaluru, of which only 295 kms are said to be in good condition, and another 246 kms have now been ridden of potholes.
The BBMP has said that it will commence work on repairing roads "as soon as the rains stop".
The government has surpassed many of its deadlines to fill these potholes despite the additional money put into an exercise. Bommai, who holds the Bengaluru portfolio, said that only 1,344 kms of roads, out of the over 11,800 kms, were motorable in the city, admitting to one of the biggest infrastructural challenges. The chief minister, his cabinet colleagues and several others pointed to the presence of multiple civic agencies that do not coordinate while cutting roads and then leaving without relaying them. Bommai has said that the government will try to ensure better coordination.
"There is something called the defect liability period, which the BBMP has not been insistent on," the officials said. The period states that the contractor will be liable for any damages on the roads for a certain amount of time. But contractors said that they cannot be held responsible if civic agencies cut open roads soon after it is asphalted.
The poor civic infrastructure had been the cause of at least deaths in Bengaluru last year, according to the National Crime Records Bureau (NCRB), which is several times more than all other major cities combined in the country. Delhi had two deaths attributed to civic negligence while Mumbai had one, according to data.