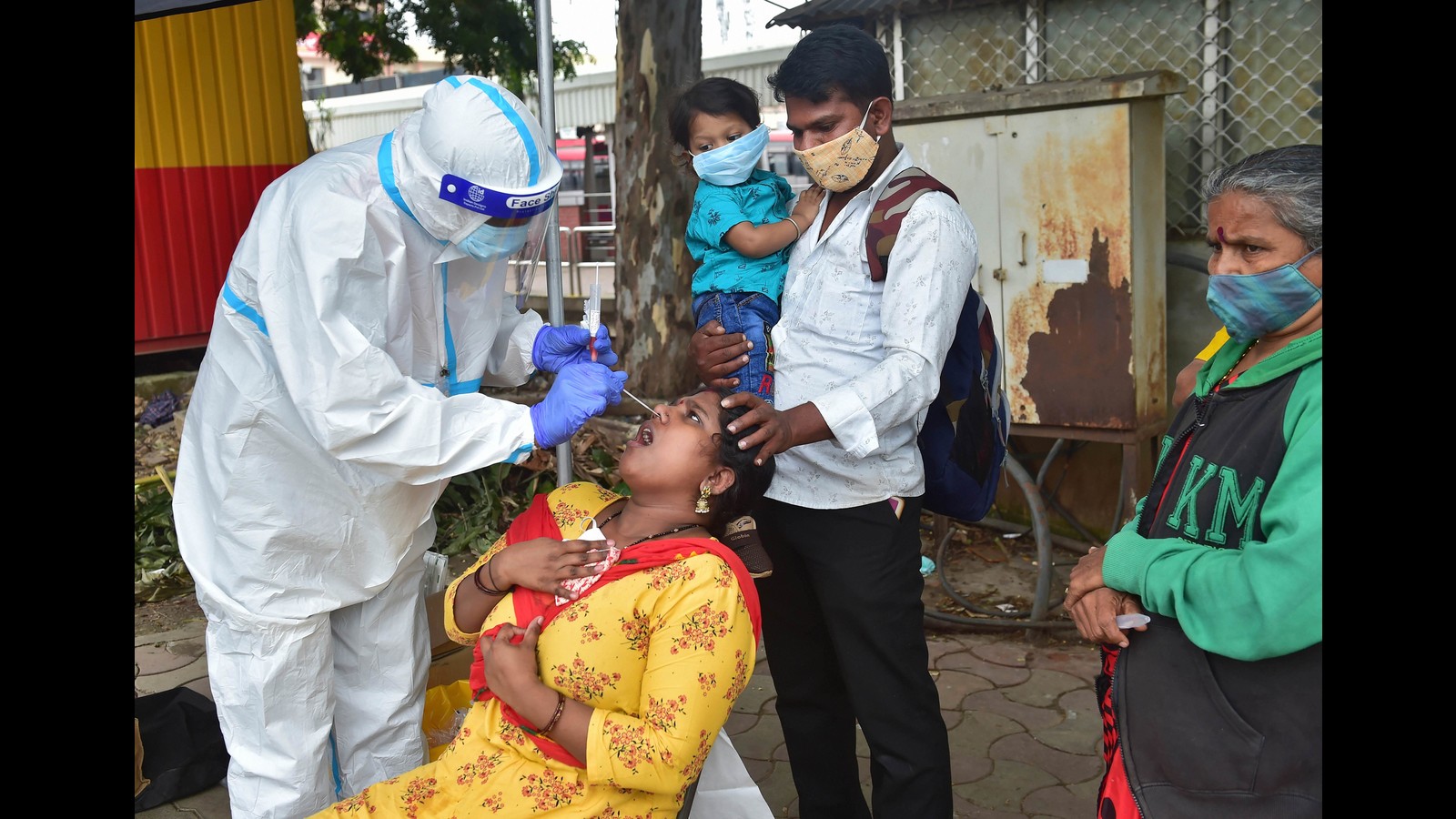 As many as 15 more students have tested Covid positive in two nursing colleges in Tumkuru, said the district health officer on Wednesday. He said that all the infected individuals have been isolated at a quarantine centre and their samples have been sent for additional investigation.
This comes a day after 13 students of a government-run residential hostel in Hassan district and seven medical college students in Chamarajanagar had tested positive. According to officials, most of the students who recently tested positive for the viral infection are from Kerala. Owing to fears surrounding the new Omicron variant, the state government has ramped up its testing and tracing measures.
With the increase in the number of clusters in educational institutes and the scare over the new variant, several private schools have suspended offline classes, said the office-bearers of the schools' association.
M Srinivasan, president of Management of Independent CBSE Schools' Association (MICSA), Karnataka, said that over half of their member schools that had resumed offline classes have reverted to offline classes. "There is a fear among parents, so these schools have gone back to online teaching and they are also holding their exams online," he said.
Srinivasan said that Covid-19 clusters have been reported at educational institutions which have residential facilities. He added that other schools may take a decision soon. Talking about reopening schools, he said schools would wait and watch before taking further steps.
Primary and secondary education minister BC Nagesh however said there is no need to panic. "As of now the situation is under control. The government is constantly monitoring the situation. No government schools have reported any Covid-19 cluster since offline classes resumed. If and when the Technical Advisory Committee suggests going back to online classes, we will take a decision. As of now, classes will continue as normal," he said.
The minister added that there are over 48,000 government primary and high schools across the state and since the lack of technology have created a gap in education, it is important to continue offline classes. "Many students who didn't have mobile phones were lagging behind. We are running special classes to make up for this. So at this stage, we will take a decision on closing schools based on the committee's recommendation," he said.
Chief minister Basavaraj Bommai also dismissed speculations that schools and colleges may be ordered to close in the state. "We have issued instructions on guidelines to be followed at schools and colleges. But educational institutions will not be closed," said Bommai.
Meanwhile, the Karnataka government has issued an advisory on the emergence of the new Covid-19 clusters and said that all social and cultural events, conferences, seminars, academic events, etc. in educational institutions may be postponed for two months.