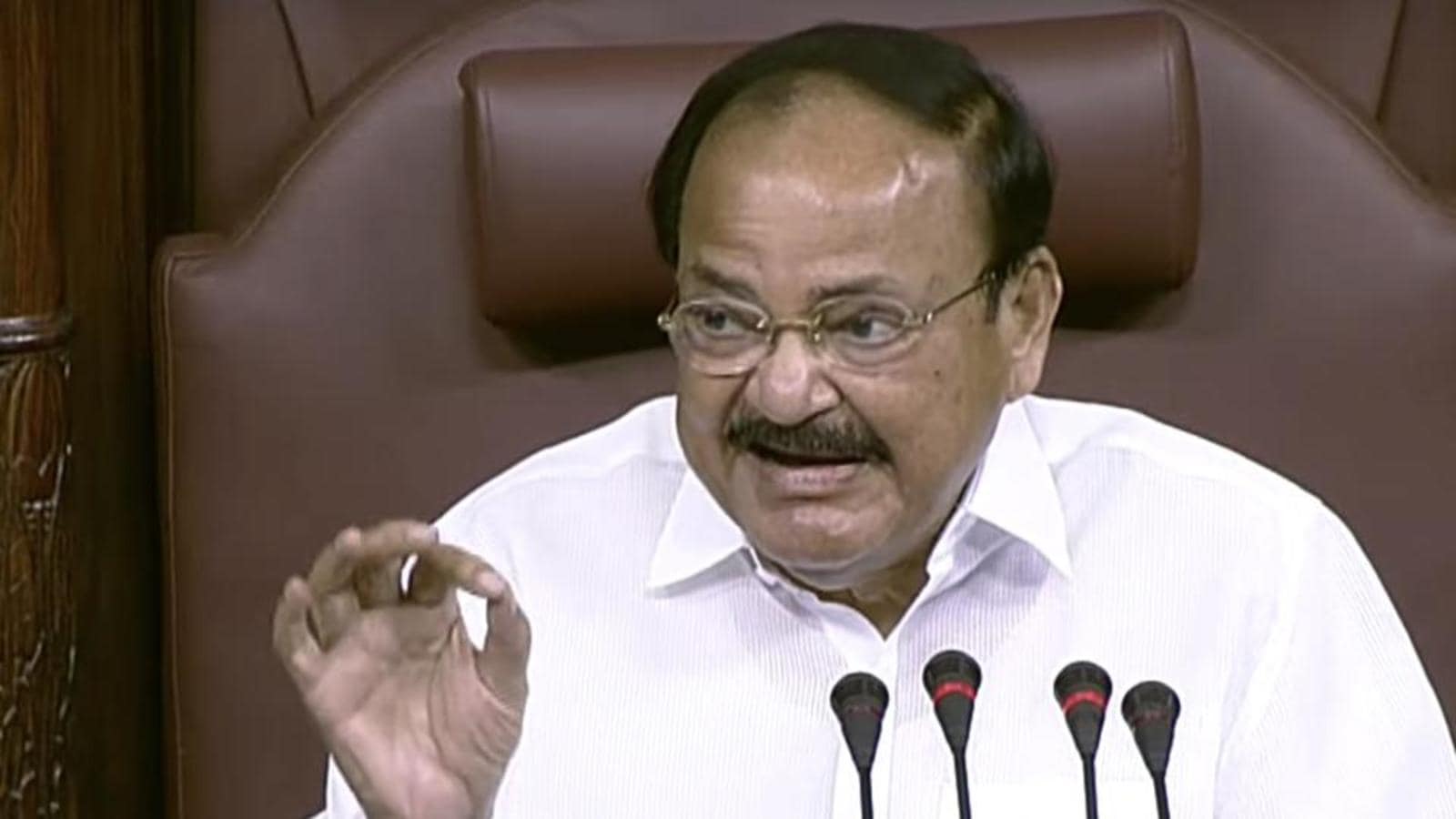 Rajya Sabha chairman M Venkaiah Naidu took serious note on Friday of the absence of several ministers from parliamentary proceedings, saying some of them were taking it casually and it won't be allowed in the future.
Naidu said that ministers will have to take permission from the Chair before skipping parliamentary proceedings.
Those missing from Friday's proceedings included minister of state for railways Danve Raosaheb Dadarao, minister of state for food and consumer affairs Sadhvi Niranjan Jyoti, and minister of state for agriculture and farmers' welfare Shobha Karandlaje.
Minister of state for parliamentary affairs V Muraleedharan tabled the papers on behalf of the three ministers in the Upper House of the Parliament.
Naidu said, "The ministers who were supposed to lay papers on the table of the House, having given notice to the Chair, should not be absent. Next time, in extreme circumstances, if they have any problem, they must approach the Chair in advance and seek permission."
Asking the leader of the House Piyush Goyal and parliamentary affairs minister Pralhad Joshi to take note of the ministers' absence, Naidu said it won't be allowed again. "Some of them are doing it, while others think it is casual. It cannot be casual, it cannot be usual. I'll not allow such things in the future. The leader of the House and the parliamentary affairs minister are here. I hope they take notice. I'm not objecting to others laying [the papers] on their behalf with prior notice and permission. This has to be kept in mind."
Opposition leaders slammed the government over ministers missing from parliamentary proceedings. After Naidu's statement, CPI(M) lawmaker John Brittas said "they (ministers) have no respect for the Parliament", to which Naidu replied, "This applies to all the people who do not respect the Parliament and the Chair."
Speaking to HT, Brittas said, "The ministers are taking cues from the Prime Minister [Narendra Modi] and the home minister [Amit Shah]. The PM has spent very little time in Parliament. During the last monsoon session, he must have attended the Parliament for an hour. Earlier, there were times when the PM used to sit through the debates."
He pointed out that recently the Rajya Sabha had to be adjourned for 15 minutes because Union health minister Mansukh Mandaviya was not around. "It was not an impromptu discussion. It was a short notice discussion on Omicron, but the minister was absent. The deputy chairman had to adjourn the House for 15 minutes for the minister to come to the Parliament."