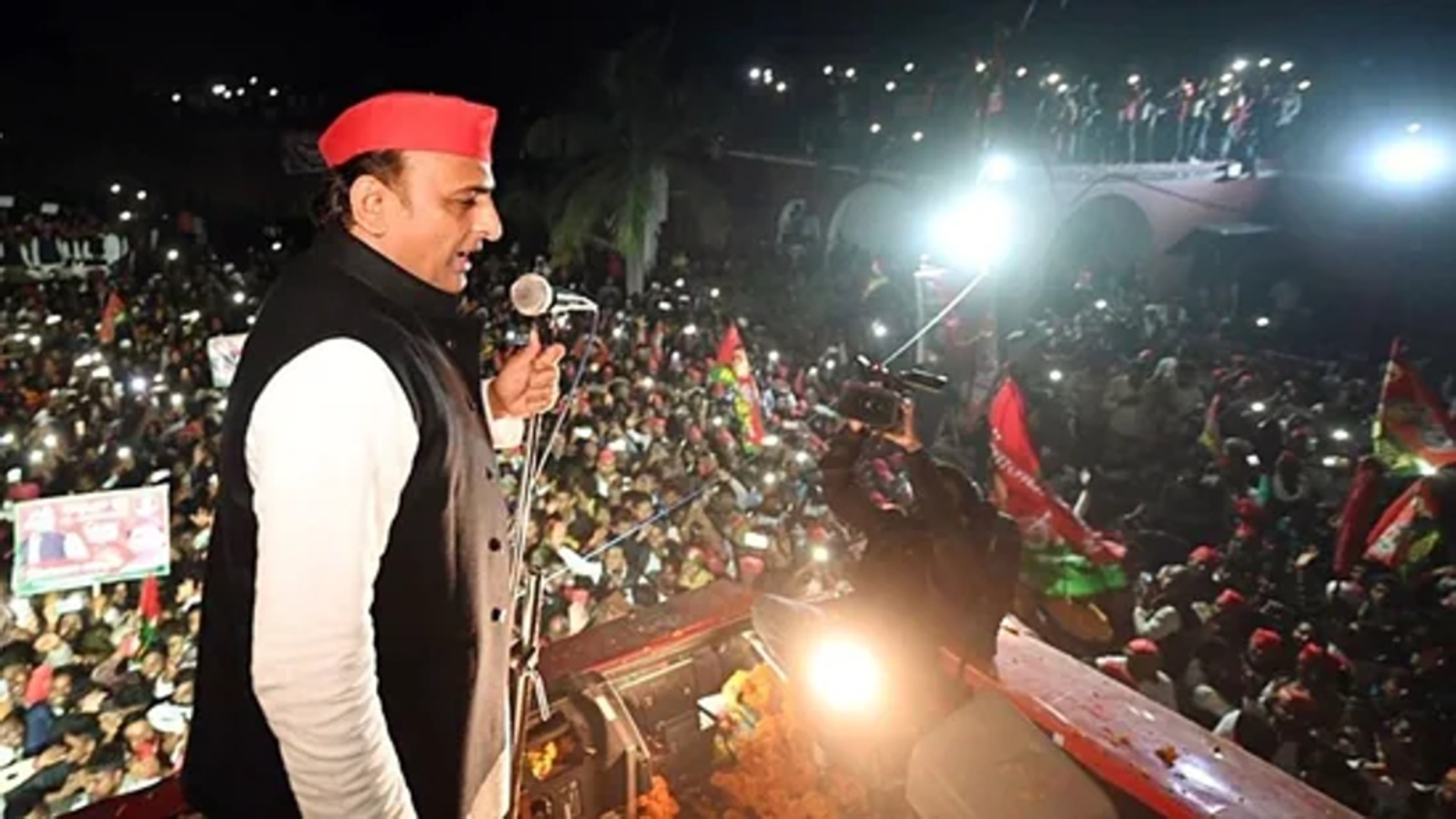 Samajwadi Party (SP) national president Akhilesh Yadav reacted to the reported Income Tax department raids on some party leaders and associated members since Saturday morning and said, "Now, Income Tax department has jumped into election fray (from BJP government side)."
Akhilesh Yadav was addressing a press conference in Rae Bareli before starting his second day of the Rae Bareli Vijay Yatra.
"We were wondering where is the IT department. This (raids on SP leaders) was awaited. Now IT has come, soon ED and other agencies will come in. I had always been saying that as the imminent defeat is nagging BJP, such things would begin. And they have begun. Anyone who takes on this government will be victimised, look at Azam Khan (SP MP who is in jail or land grabbing issue), look at farmers, what this BJP government do to the farmers."
"Now Income Department has come into the election fray. This is not CBI, IT elections. It's peoples' election. People have made up their mind to oust this government that has caused Killat, Dikkat, and Zillat (scarcity, adversity, and humiliation) to people", he said.
"Rajiv Rai is our leader, he is a spokesperson of the party. Why did the raid come shortly before the elections? Why doesn't the IT department act when he must have had submitted his balance sheet and other documents?"
Akhilesh also attacked the Congress over the "government tactics of using ED, CBI, IT against rivals" and said, "The BJP is treading the path shown by the Congress. Congress started this culture."
Akhilesh said that "socialism is Ramraj" and attacked BJP over chief minister Yogi Adityanath's criticism of socialism on Thursday. "The CM said that remove socialism. Bring Ramraj. He doesn't understand that socialism is Ramraj."
According to people familiar with the matter, the IT department raided the house of one SP affiliate and businessmen Manoj Yadav in Punjabi Bagh locality of Mainpuri, Jainendra Yadav's residence in Lucknow's Gomti Nagar, and the party spokesperson and businessman Rajiv Rai's residence in Mau.
Rajiv Rai in Mau, talking to newspersons, said, "This is out of political vendetta. These are IT people and they are raiding all my spots. My Bengaluru house too has been raided. All this is being done out of political vendetta, but we are Samajwadi (socialists) and won't be intimidated".
He also said, "I've no criminal background or black money. I help people and government did not like it. If you do anything, they will make a video, register an FIR, you will fight a case necessarily. There is no use, let the procedure be over".