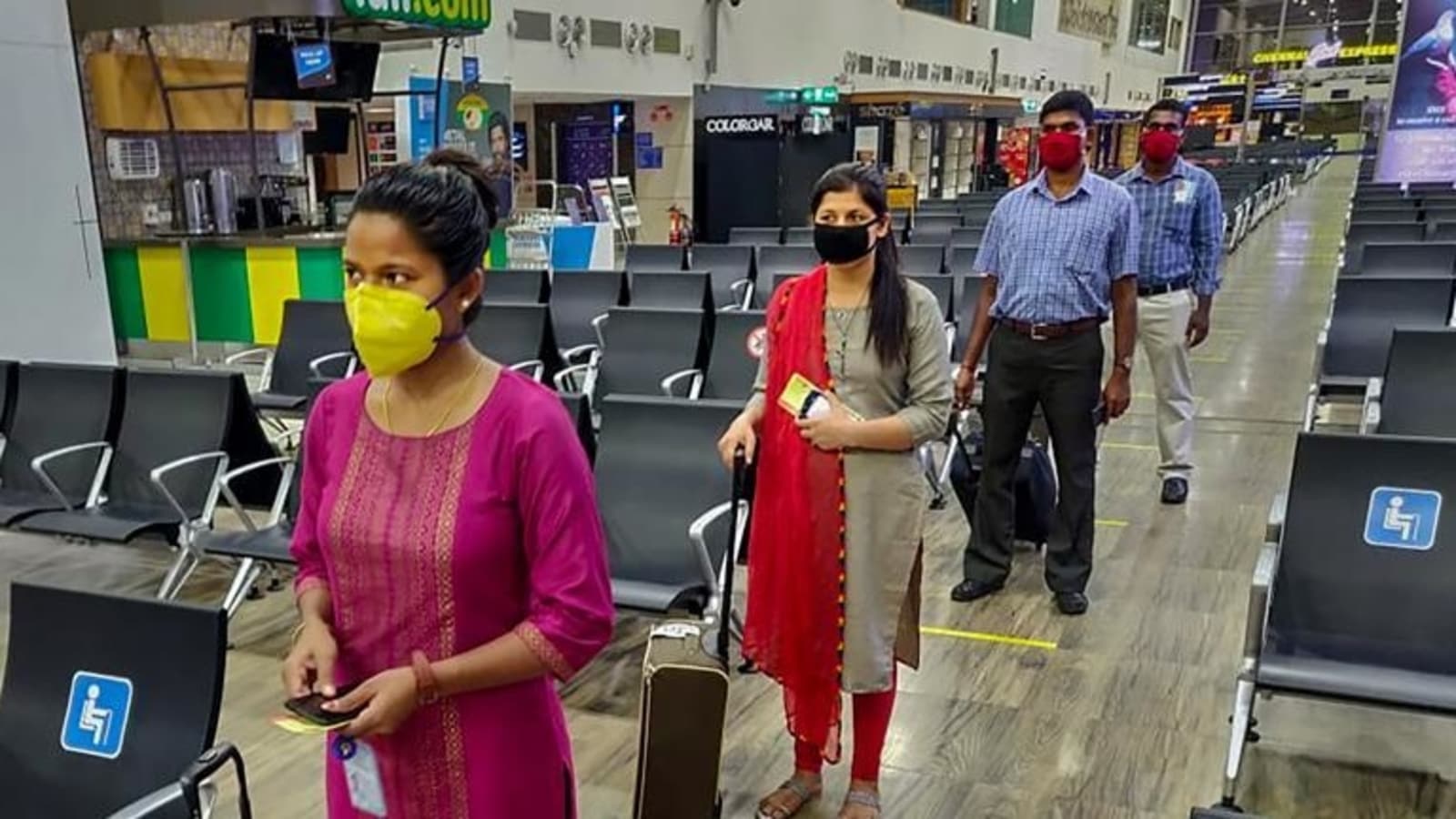 The Tamil Nadu government on Saturday wrote to the Union health ministry, urging it to issue fresh guidelines for passengers arriving in the southern state from countries not on India's 'at-risk' list for the Omicron (B.1.1.529) variant of Covid-19.
The letter was written by Dr TS Selvavinayagam, who heads the Department of Public Health and Preventive Medicine (DPHPM), after Tamil Nadu recorded its first case of the Omicron variant, with a Nigerian national, who arrived in Chennai from Nigeria via Doha, testing positive for it.
Also Read | Nigerian man is Tamil Nadu's first Omicron patient
Nigeria is not among the more than a dozen countries which are on India's 'at-risk' list.
"Passengers arriving here should undergo mandatory post-arrival testing for Covid-19, as against the current practice of testing only those coming from 'at-risk' nations. 28 passengers, who flew in from various overseas destinations till Friday, were detected with 's' gene drop, indicating infection from the B.1.1.529 variant. Among them, only for were from 'at-risk' nations," Selvavinayagam wrote in his letter to the Rajesh Bhushan, the Union health secretary, according to news agency PTI.
He then pointed out that while all protocols are being followed for travellers flying in from the 'at-risk' nations, there is no additional protocol for those landing from countries not on the list. "All arrivals in Tamil Nadu from international destinations should be mandatorily tested for Covid-19 upon landing. The ones found infected will be treated as per the existing norms, while boarding of transit flights should be allowed only in case of negative test result. Those who do not have a transit flight but have tested negative should undergo home quarantine for a week, followed by a re-test on the eighth day," the latter suggested.
Selvavinayagam also warned that only 2 per cent of passengers coming from non 'at-risk' countries are being tested randomly with RT-PCR. "This allows passengers, who may have contracted Omicron, to leave, thus increasing the possibility of its rapid transmission in the community," he warned.
Also Read | Omicron: From December 20, pre-booking RT-PCR tests mandatory for arrivals from 'at-risk' countries
India currently has more than 100 infections of Omicron. The detection of the variant led to a further delay in the resumption of regular international passenger flights, which have been under suspension since last March. The ban has now been extended till at least January 31.