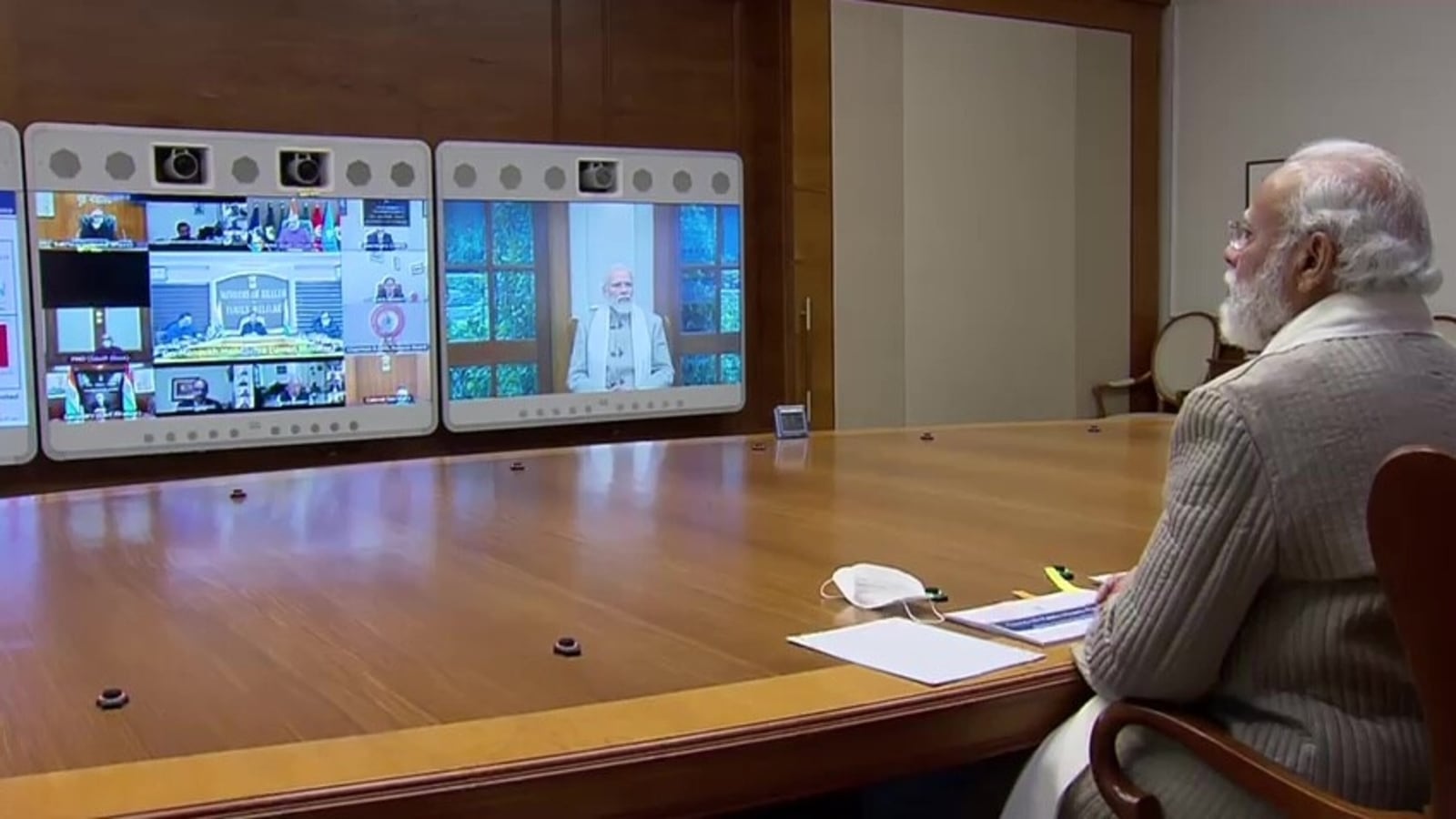 This is the first major Covid meeting of PM Modi as states are bringing back night curfews, weekend lockdowns to contain the spread of Omicron. 
Prime Minister Narendra Modi on Sunday held a high-level meeting of officials to review the pandemic situation of the country. The last meeting by PM Modi was held on December 24. Since then, the pandemic situation in the country has changed with daily cases recording a massive surge, Omicron being the dominant variant in many cities. Other developments that took place in the intervening period include the announcement of the election schedule in Uttar Pradesh, Punjab, Uttarakhand, Goa, Manipur, and the extension of the vaccination programme. Teenagers between the ages of 15 and 18 are being vaccinated against Covid, while precaution doses will be available for frontline workers and senior citizens with comorbidities from January 10. 
India's Covid-19 tally is on an upward trend increasing exponentially in the past few days. On Sunday, India reported 1.6 lakh cases, taking the active caseload to around 6 lakh. Several states have brought back weekend curfew, night curfew and other restrictions to contain the spread of Omicron, which is believed to be driving the present surge.