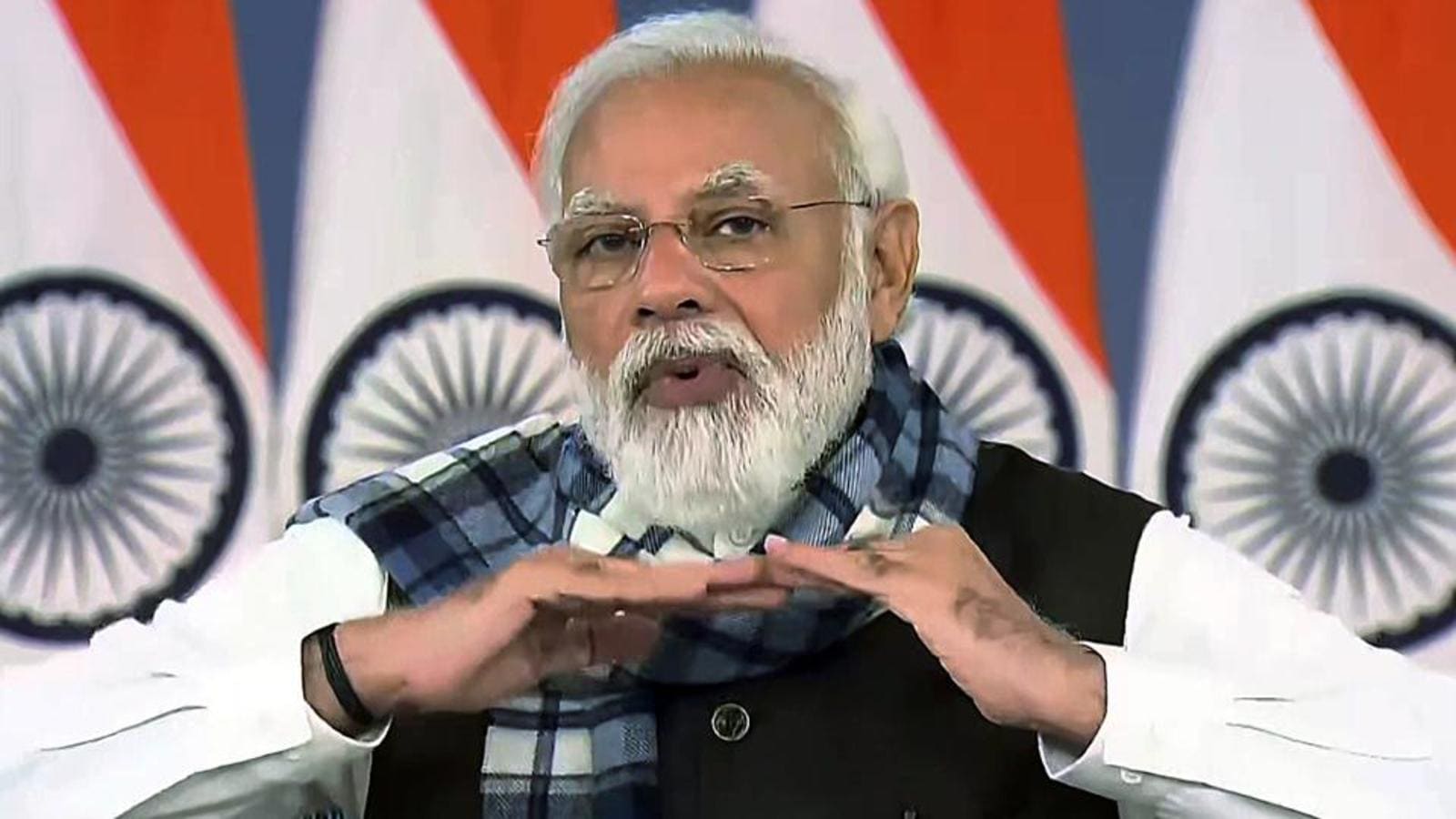 Bhutan on Friday conferred its highest civilian award, the Order of the Druk Gyalpo, on Indian Prime Minister Narendra Modi on the occasion of the Himalayan country's National Day.
Modi is the first foreign head of government to receive the Ngadag Pel gi Khorlo, Bhutan's highest civilian award, which is considered the pinnacle of the country's honour system as it takes precedence over all other orders, decorations and medals.
The award was conferred by the King of Bhutan, Jigme Khesar Namgyel Wangchuck, in recognition of Modi's contribution to India-Bhutan relations and his services to Bhutan and its people.
Bhutan Prime Minister Lotay Tshering said on his social media accounts that he was "overjoyed to hear His Majesty pronounce Your Excellency Modiji's name for the highest civilian decoration".
The king "highlighted all the unconditional friendship and support Modiji extended over the years and particularly during pandemic", Tshering said.
"Much deserving! Congratulations from the people of Bhutan. In all interactions, seen Your Excellency as a great, spiritual human being. Looking forward to celebrating the honour in person," Tshering said.
Modi has received several international awards in recent years. Last year, he was awarded the Legion of Merit in the highest degree of the chief commander by the US president in recognition of his leadership and vision for India's emergence as a global power and his contributions to advance the India-US strategic partnership.
In 2019, Russia conferred on him its highest civilian honour, the Order of St Andrew the Apostle, for promoting partnership and friendly relations between the two countries.
The UAE gave him its highest civilian honour, the Zayed Medal, while the Maldives awarded the Order of the Distinguished Rule of Nishan Izzuddin in the same year.