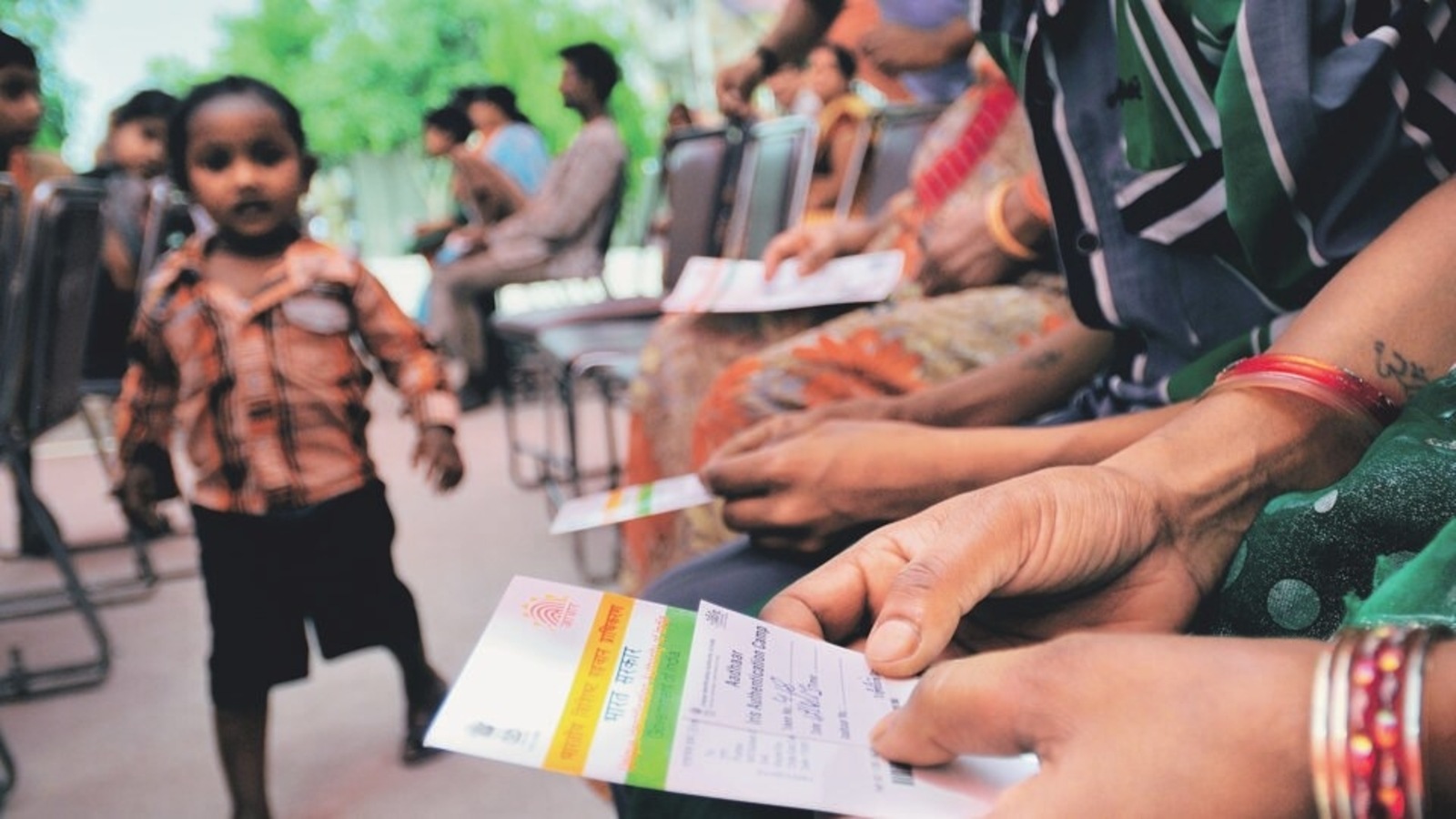 As the government is likely to push for an electoral reforms bill, which may get introduced in the ongoing Winter Session of Parliament, the provision of linking one's Aadhaar ID with the voter ID gets will get cleared, reports said. The Union Cabinet in its latest meeting on Wednesday is learnt to have cleared the bill on electoral reforms.
Voluntary linking of Aadhaar and Voter ID
This has been a demand of the Election Commission ever since 2015. The EC had launched the National Electoral Law Purification and Authentication Programme to link the Aadhaar number with the voter ID number. It said the linking will weed out multiple enrolments in the name of one person.
At that time, the programme was stalled as the Supreme Court ordered that the use of Aadhaar will remain optional to avail of welfare schemes.
Following this, the EC modified its proposal and said the linking will be optional. If the bill is passed in Parliament, then also the provision will remain optional.
Can Aadhaar and Voter ID numbers be linked now?
Yes. On the portal of the Election Commission, there are options to link Voter ID card with Aadhaar. There are options to link both through SMS and phone as well.
How to link Aadhaar card and Voter ID card
1. Go to https://voterportal.eci.gov.in/
2. Log in using mobile number/voter ID number/email ID if you already have an account. Or, create an account.
3. Enter your details such as name, date of birth etc and search for the entry.
4. An option of Feed Aadhhaar Number will appear where you have to provide your Aadhaar details.
5. Once done, click on submit to link your Voter and Aadhaar card.
The linking can be done by sending an SMS to 166 or 51969 in <Voter ID number> <Aadhaar number> format.