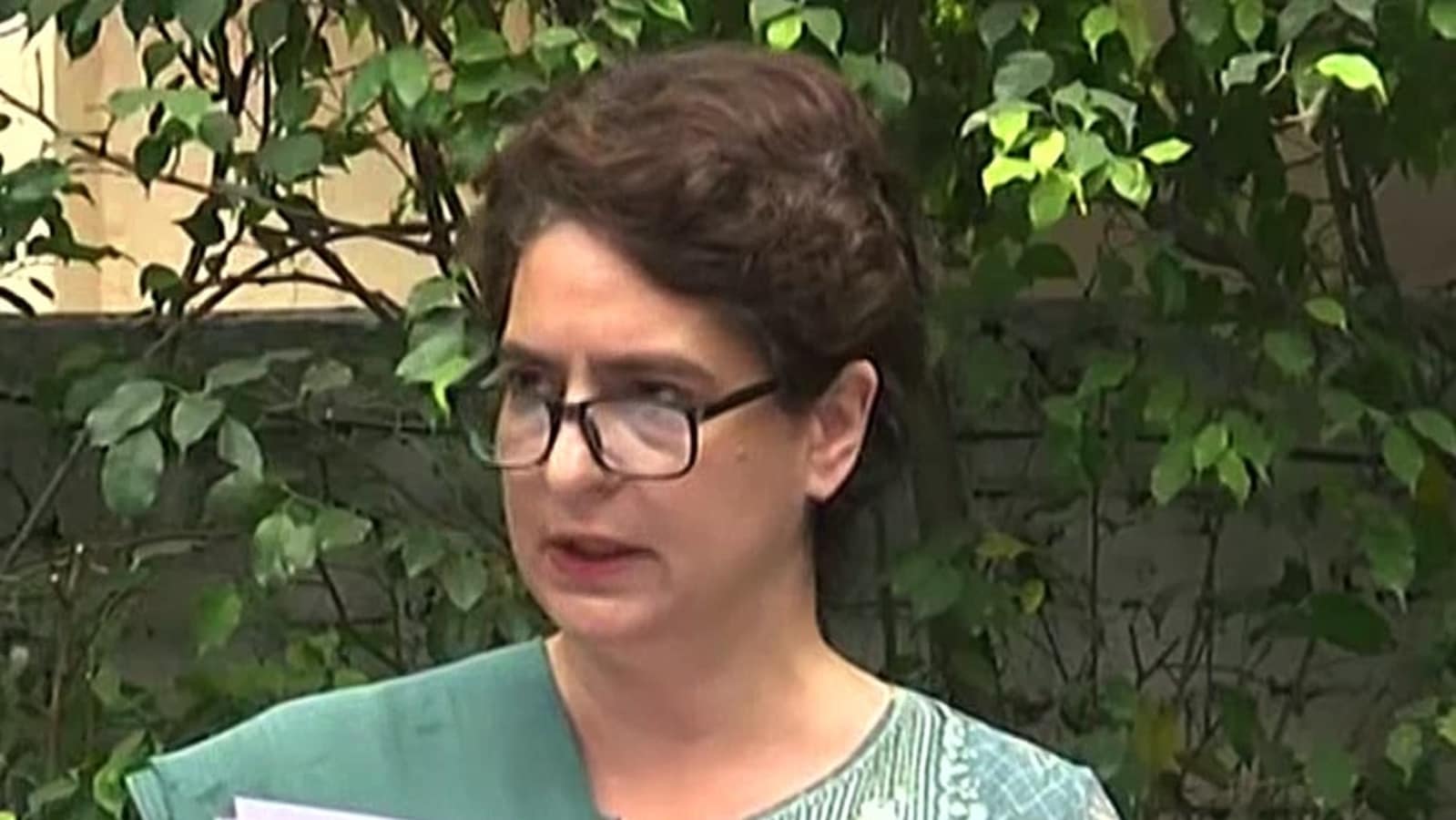 Congress general secretary Priyanka Gandhi Vadra on Friday 'wholeheartedly condemned' a party legislator's crass remarks on rape, describing the comment as 'indefensible.'
Also Read | Senior Congress leader and former Karnataka speaker makes crass comment on rape in winter session
"I wholeheartedly condemn the statement made earlier today by Sri. K.R.Ramesh Kumar. It is inexplicable how anyone can ever utter such words, they are indefensible. Rape is a heinous crime. Full stop," she tweeted.
Ramesh Kumar, a former two-term speaker of the Karnataka legislative assembly made the remark on Thursday, during the ongoing winter session of the assembly. "There's a saying that of rape is inevitable, then lie down and enjoy it. That's exactly the situation in which you are," Ramesh said during a discussion on the floor of the house.
Though the MLA later apologised for his statement, as he took to Twitter to describe it as an 'off the cuff remark,' while also promising to be careful with his words in the future, it triggered massive outrage, with the matter echoing in Parliament as well.
Also Read | Such mindset can't bring change: Jaya Bachchan on Cong MLA's 'rape' remark
The comment led to furor also because the Congress is contesting the upcoming assembly elections in Uttar Pradesh on the plank of women empowerment. Priyanka Gandhi Vadra, who is personally leading the party's charge in the poll-bound state, has coined the slogan 'ladki hoon, lad sakti hoon' (I'm a girl, I can fight).
She has also promised that 40 per cent of the grand old party's candidates for the UP assembly polls will be women.
Also Read | 'Let's not drag the matter': Congress leader Kharge on party MLA's 'rape' remark
Earlier today, Randeep Singh Surjewala, the chief spokesperson of the party, denounced Kumar, saying that 'legislators are expected to be role models and should desist from such unacceptable behaviour.'