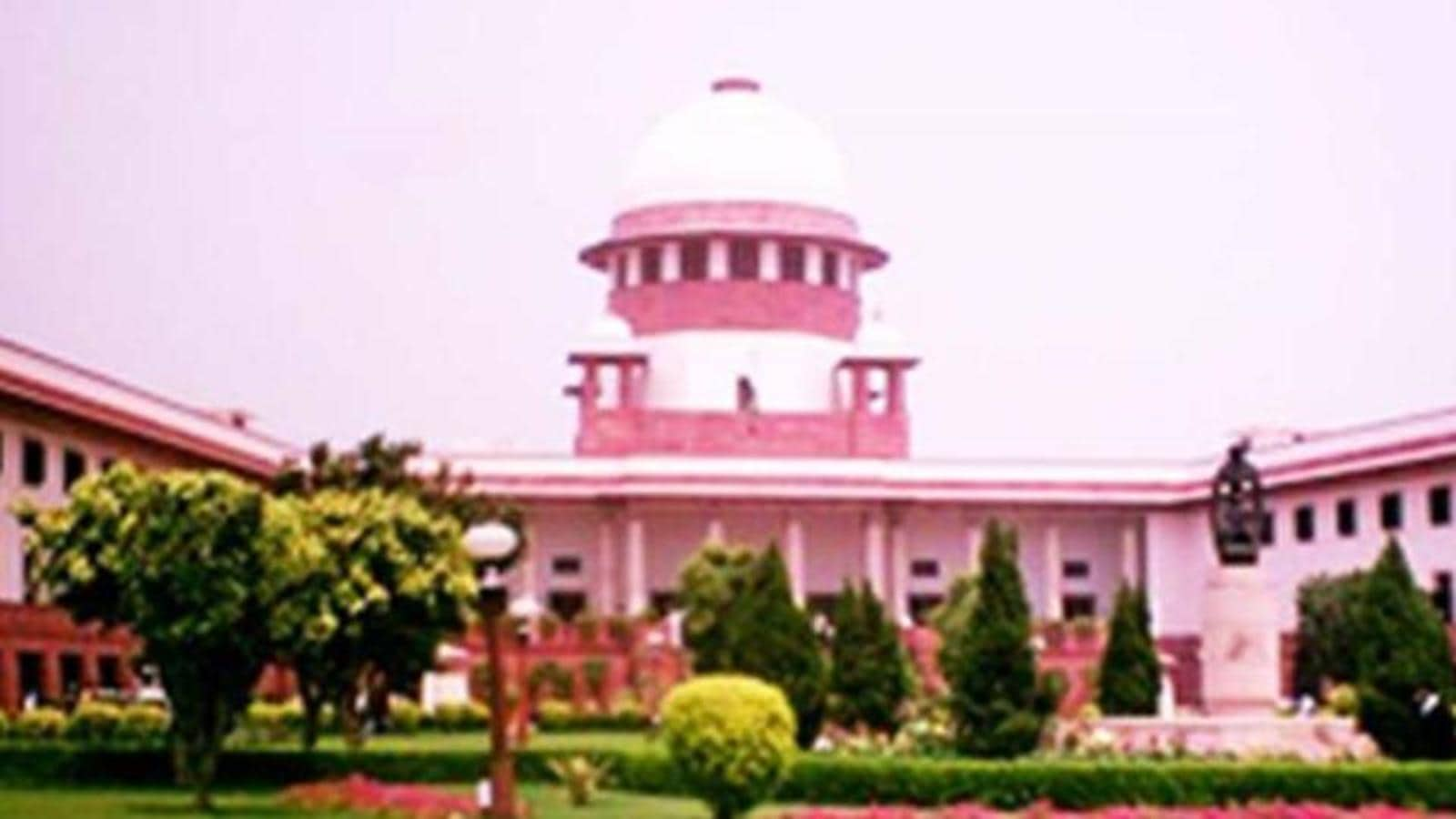 The Supreme Court on Friday put a one-week deadline for states and union territories to clear the backlog of claims for providing ex-gratia compensation for deaths due to Covid-19 and sought information from the Delhi government and states of Chhattisgarh and Karnataka on the progress achieved with regard to receiving applications and releasing payment under the same scheme.
The Court, while monitoring the implementation of its order passed on June 30 and October 4 directing ₹50,000 compensation for Covid-19 deaths, noticed that some states were slack in implementing its orders that required wide publicity about the scheme and payments to be made immediately to the beneficiary families of the deceased. However, with regard to Delhi, Chhattisgarh and Karnataka, the information was not available as no notice was issued in this regard.
A bench of justices MR Shah and BV Nagarathna said, "We issue notice to the chief secretaries of Karnataka, NCT of Delhi, and Chhattisgarh, directing them to file status reports on deaths registered, applications/claims received and claims sanctioned or paid."
Going through a chart prepared by additional solicitor general (ASG) Aishwarya Bhati, the Court found that in states of Maharashtra, Andhra Pradesh, Kerala, West Bengal, Punjab, and Tamil Nadu, there existed a huge gap between the total deaths/claims received and actual payment released. From some states such as Rajasthan, no information was forthcoming on the total claims received.
This chart also indicated that in Delhi, out of 26,128 claims received, payment was disbursed for 21,179 while the corresponding figures for Karnataka were 7,277 claims settled against 38,220 deaths and for Chhattisgarh 11,329 settled claims out of 17,567 applications received.
In Maharashtra, out of 141,025 Covid deaths – the highest reported by any state, only about 8,000 claims were processed out of the 109,000 applications received. "Despite strong observations made earlier, only in 8,000 cases, payments have been made," the bench said. Directing the state to process the remaining claims within a week, the bench observed, "We don't understand the problem that always we have to fire at you. Tell your officers, this can't become a daily affair."
Kerala, with an official tally of 40,855 Covid deaths had managed to release payments only to 548 persons out of the 10,778 applications received so far. "It is a sorry state of affairs," the bench remarked, adding, "As a welfare state, it is the duty of the state to pay compensation/ex-gratia to persons who have already suffered." Within a week, the state was directed to process remaining claims by giving wide publicity through newspaper advertisements issued in local and vernacular newspapers on the same model as issued by Gujarat government giving particulars about the portal for making applications, form to be filled, and grievance redressal committee to approach for any complaints.
The Court noted similar gaps in Tamil Nadu (17,448 persons paid out of 31,850 claims), Punjab (2840 persons paid out of 16,234 deaths), and West Bengal (3355 claims settled out of 19,630 deaths). "It seems everybody has woken up after our orders," the bench observed, putting all states and union territories to a one-week deadline to clear remaining claims.
The only state to be singled out for not reporting progress on compensation claims was Rajasthan with the state recording a total of 8,955 deaths. "Who will believe that in a state such as Rajasthan, only 8,965 persons have died due to Covid," the bench observed, adding, "It seems state is suppressing something." When the Court wanted to know the total applications received, senior advocate Manish Singhvi appearing for Rajasthan denied having the said information.
The bench posted the matter on January 17 and asked all states and union territories to file status reports of compliance by January 12.