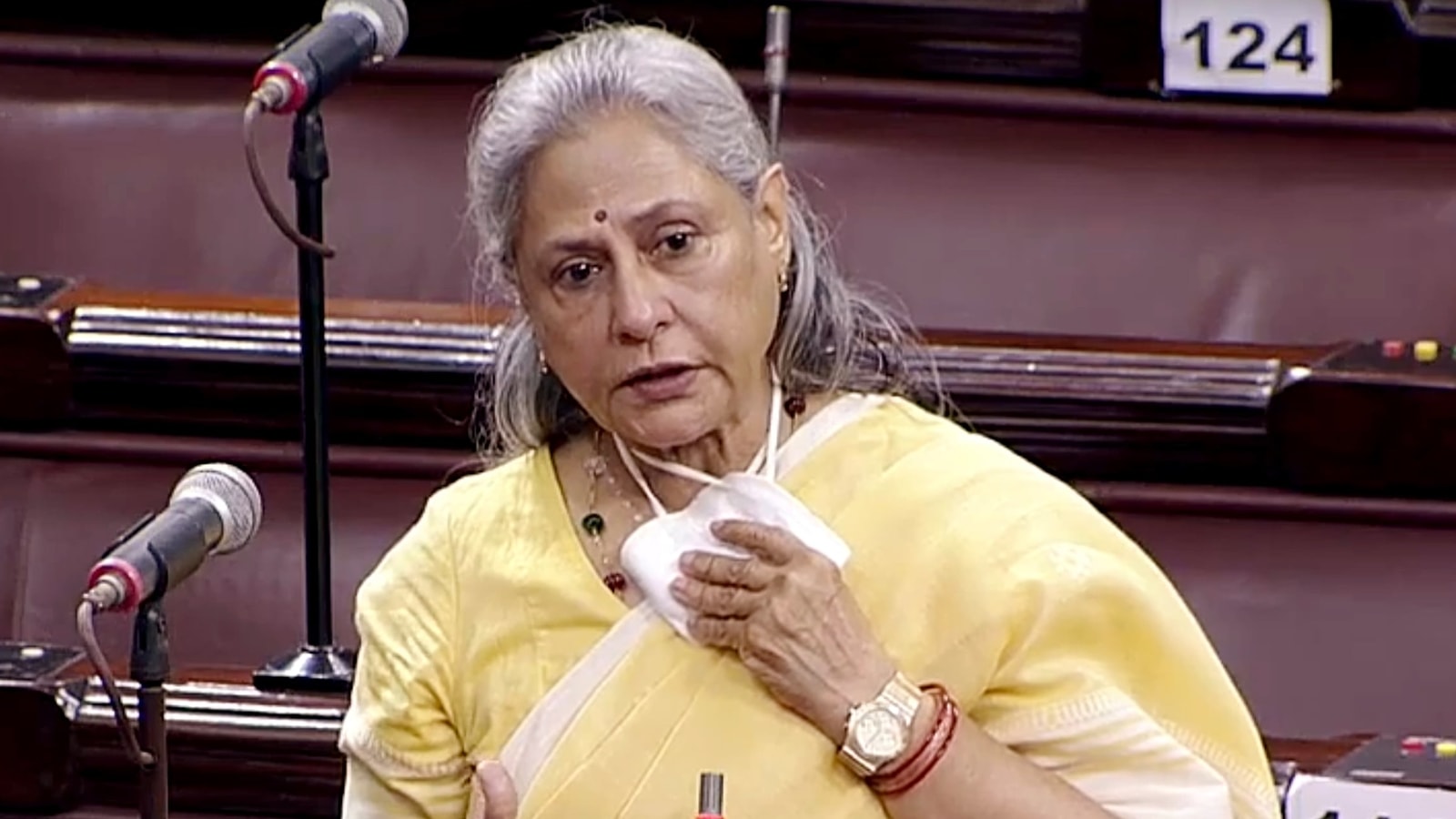 Samajwadi Party (SP) lawmaker Jaya Bachchan on Friday demanded "strict action" against Congress' KR Ramesh Kumar for his controversial "enjoy rape" remark, saying things cannot change if people like the Karnataka legislator who have such a "mindset" are sitting in the assembly or Parliament, according to news agency ANI.
"Shameful behaviour, shameful action. The party must deal with them and take very strict action so that it is an example for others not to even think of such things, forget talking about it in the House," the SP's Rajya Sabha MP was quoted as saying by ANI.
Also Read | Karnataka Speaker who laughed over MLA's rape comment says, 'Let's not drag it'
Kumar made the controversial rape remark on Thursday during the ongoing Winter Session of the Karnataka assembly. Speaker Vishweshwara Hedge Kageri was trying to control the chaos in the House after Congress MLAs demanded time to speak on the rain-related destruction in their respective constituencies.
After Kageri said he has to "enjoy the situation and say 'yes, yes' and that he should quit trying to "control the situation and conduct the proceedings in a systematic manner," Ramesh said, "See, there is a saying – When rape is inevitable, lie down and enjoy it. That's exactly the position you are in."
Also Read | 'Really disgusting': NCW slams Cong MLA Ramesh Kumar's 'rape' remark
The video of the incident, which went viral on social media, drew flak not only against Ramesh but also the Speaker and other members of the House as they were seen bursting into fits of laughter instead of protesting the inappropriate comment.
The criticism led Ramesh to issue an apology on Thursday night, saying the remark was an "off-the-cuff" one.
"I would like to express my sincere apologies to everyone for the indifferent and negligent comment I made in today's assembly…My intention was not [to] trivialise or make light of the heinous crime… I will choose my words carefully henceforth," the Congress MLA tweeted.
Several Congress leaders, including party national general secretary Randeep Singh Surjewala, distanced themselves from Kumar's remark. "Congress party disapproves of the exchange of highly objectionable and insensitive banter between Karnataka Assembly Speaker and Senior Congress MLA in the House," he tweeted.
Other Congress leaders such as Anjali Nimbalkar and Sowmya Reddy also criticised Ramesh and other members of the Karnataka assembly for the remark.