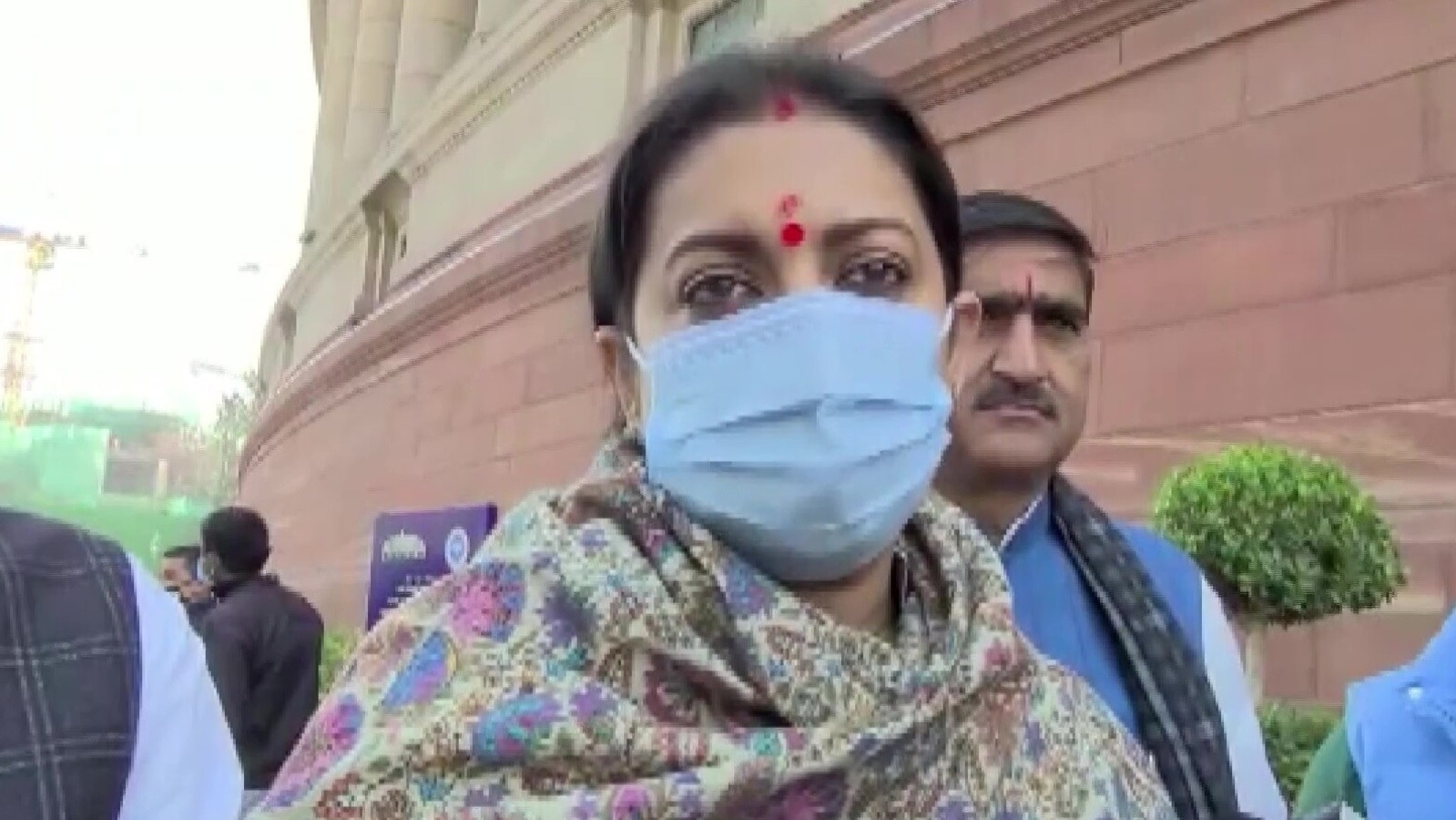 Union minister for women and child development Smriti Irani on Friday joined a chorus of disapprovals as she slammed the Congress over the "shameful remarks" made by the party's Karnataka legislator KR Ramesh Kumar inside the Karnataka assembly about rape.
"It is extremely shameful that inside Vidhan Sabha, a Congress leader has given a shameful statement about women that 'one should enjoy while a woman gets raped'," news agency ANI quoted Irani as saying.
"Congress should first suspend their leader before talking about women empowerment and raising slogans like "Ladki Hoon, Lad Sakti Hoon" in Uttar Pradesh," she added.
The Union minister was referring to Congress general secretary Priyanka Gandhi Vadra's women's outreach programme "Ladki Hoon, Lad Sakti Hoon" or "I am a girl, I can fight" and one of the slogans being used by the opposition party for the assembly elections in Uttar Pradesh.
Also read | 'Really disgusting': NCW slams Cong MLA Ramesh Kumar's 'rape' remark
Meanwhile, several other leaders have also condemned the insensitive remarks by the MLA.
Samajwadi Party's Rajya Sabha MP Jaya Bachchan said the Congress party must take strict action against the MLA.
The National Commission for Women (NCW) chief Rekha Sharma called his remarks "disgusting". "If they sit in assemblies and speak like this how they must be behaving with women in their lives?" she asked.
The Congress has, however, distanced itself from the remarks and said that the party does not approve of such comments.
"Congress Party disapproves the exchange of highly objectionable & insensitive banter between Karnataka Assembly Speaker & Sr. Congress MLA in the House," party general secretary Randeep Singh Surjewala tweeted.
"Speaker as custodian & Sr legislators are expected to be role models & should desist from such unacceptable behaviour," he added.
Following the apology by Ramesh Kumar, senior Congress leader Mallikarjun Kharge said that the matter should not be "dragged".
"He should not have said this, he is an experienced politician, a two-time speaker but there is no appreciation for whatever he said about women. Since he has apologised, let us not drag the matter," Kharge said.