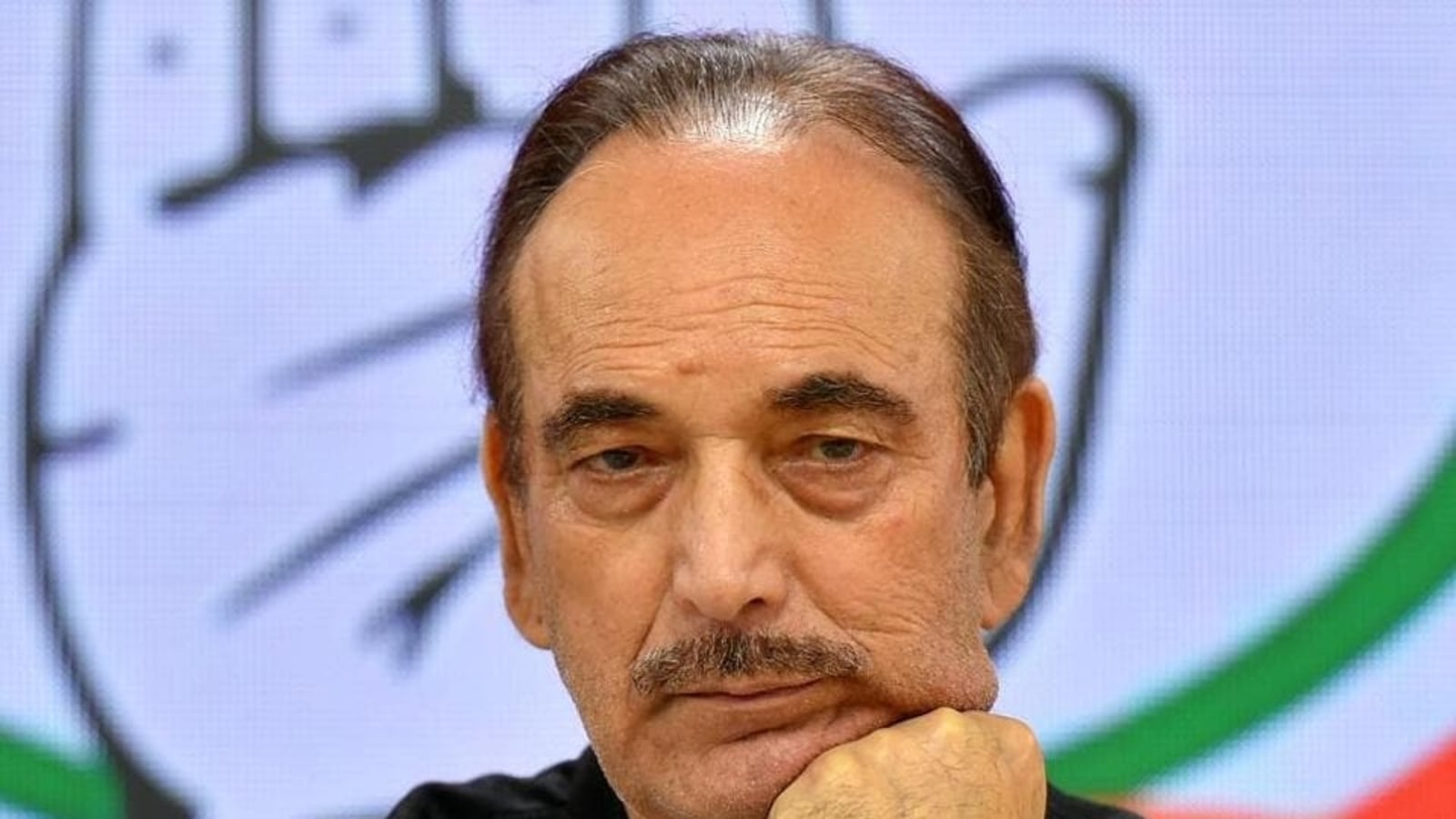 Congress veteran Ghulam Nabi Azad on Wednesday said he does not see his party winning 300 seats in the Parliamentary elections of 2024. Speaking at a gathering in Poonch district of Jammu and Kashmir, Azad said that "only the Supreme Court can decide on reversing the abrogation of Article 370" in Jammu and Kashmir or the Congress "has to come to power with 300-plus seats but he does not see that happening".
However, the former chief minister of Jammu and Kashmir added that he prays the grand old party manages to secure over 300 seats in the next elections.
"Only the Supreme Court can decide on Article 370. Besides the apex court, only the ruling government can do it. The current government has abrogated it, how will they do it? And I cannot assure you that Congress will win 300 seats in the 2024 elections. I pray that Congress wins 300 seats but I don't see that happening now," the Congress leader was quoted as saying.
The former Rajya Sabha MP's statement came at a time when the Congress is facing a serious crisis of inner tussles besides a lot of leaders jumping ship in search of greener pastures. The party is also struggling to stitch a united Opposition during the ongoing winter session of Parliament.
On Wednesday, West Bengal chief minister and Trinamool Congress supremo Mamata Banerjee said the United Progressive Alliance (UPA) does not exist anymore. "What is UPA? There is no UPA," said Banerjee. "Considering today's situation and the ongoing fascism, a strong alternative force is required in the country against it. No one can do it alone. We all need a strong alternative and if someone is not ready to fight, then what can be done," she said.
She said this after a meeting with Nationalist Congress Party (NCP) chief Sharad Pawar in Mumbai to make a pitch for a united front of opposition parties against the Bharatiya Janata Party (BJP).
The central government led by BJP had abrogated Article 370 in Jammu and Kashmir in 2019 and bifurcated it into two Union Territories. The government has said that the statehood of Jammu and Kashmir will be restored at an appropriate time.