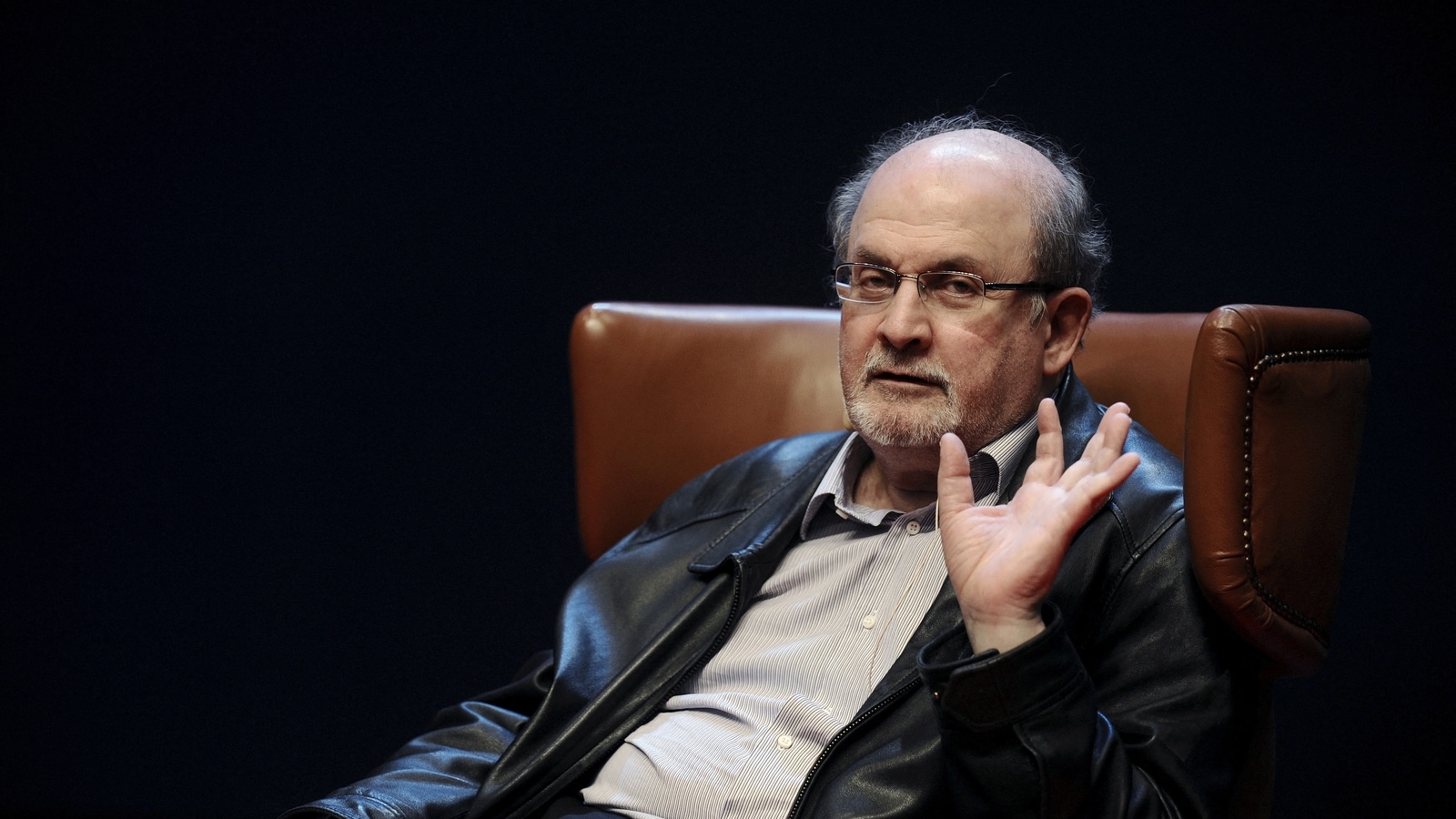 India on Thursday wished author Salman Rushdie a speedy recovery and condemned the 'horrific attack' on 'The Satanic Verses' writer; this is the government's first formal reaction. Rushdie was stabbed multiple times – in the neck and torso, among other places – in a gruesome attack at a literary event in New York City in the United States earlier this month
"India has always stood against violence and extremism. We condemn the horrific attack on Salman Rushdie and we wish him a speedy recovery," external affairs ministry spokesperson Arindam Bagchi said Thursday afternoon.
Also read | Salman Rushdie's attacker denied bail, judge bars lawyers from giving interviews
Rushdie suffered three stab wounds to his neck and four to his stomach.
Rushdie was born in India to a Muslim Kashmiri family and has lived several years with a bounty on his head. He spent nine years in hiding and under British police protection. 'The Satanic Verses' – his fourth (and perhaps most controversial) book – was released in 1988.
Also read | 'Cannot justify what happened': Ex-Pak PM Imran Khan on attack on Salman Rushdie
Ayatollah Ruhollah Khomeini, Iran's supreme leader, issued a 'fatwa' in 1989, calling for Salman Rushdie's death; this was after the publication of 'The Satanic Verses'.
A 24-year-old man, Hadi Matar, has been identified as the attacker.
Following the attack, Iran denied any link with the attacker.
(With agency inputs)
Trending Topics to Follow