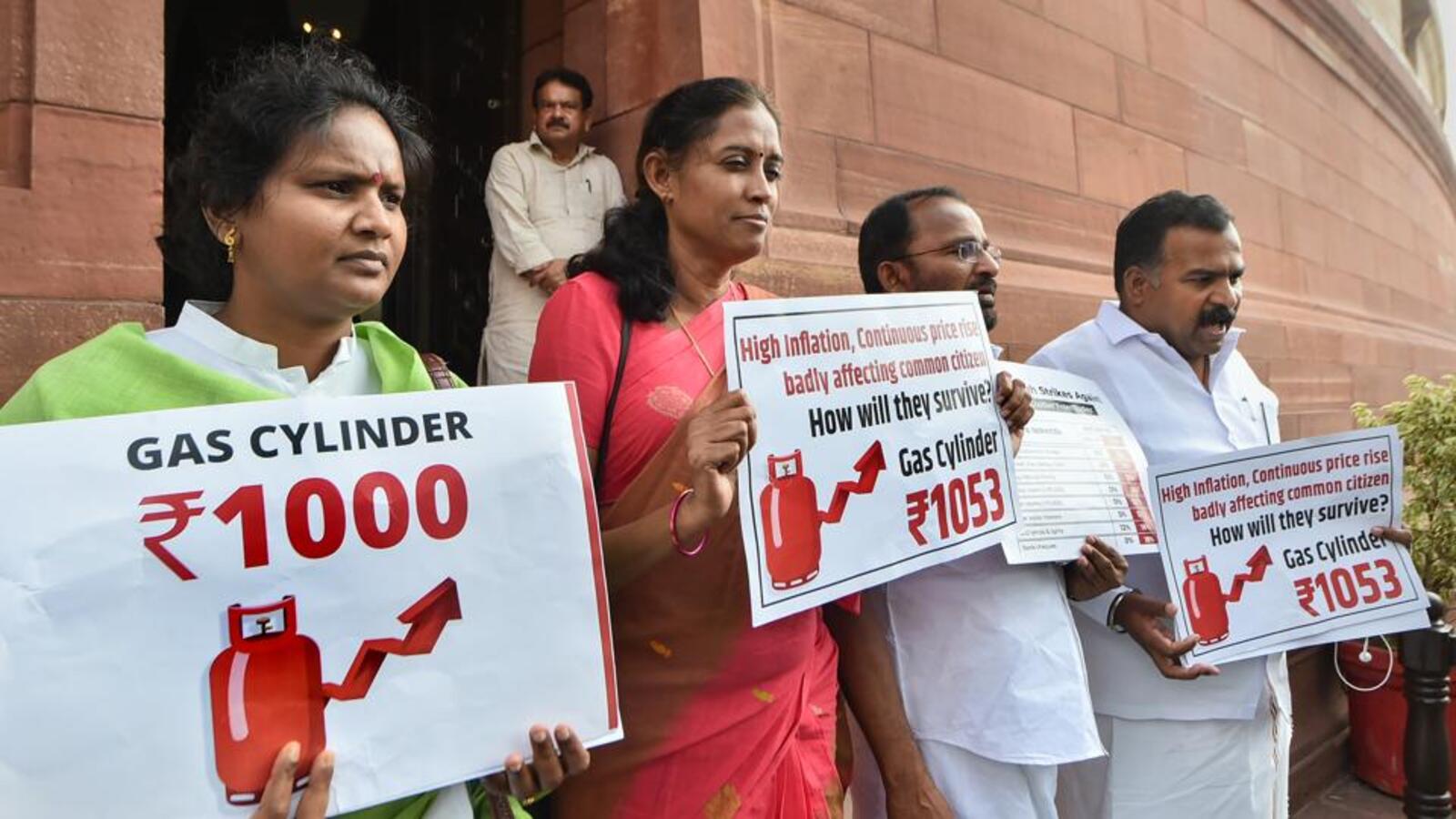 Amid suspension of Congress MPs Manickam Tagore, TN Prathapan, Jothimani and Ramya Haridas for today's session, Lok Sabha speaker Om Birla warned lawmakers against protesting and disturbing the decorum of the lower house of Parliament.
The sixth day of the ongoing monsoon session was marred with protests and sloganeering by opposition leaders, who demanded a discussion on price rise and the implementation of 5% Goods and Services Tax (GST) on household products.
"All opposition parties, including Congress, DMK, TMC, TRS, IUML, CPI, CPI(M) and all other parties wanted a discussion on inflation and the government did not accept it… We will not relent till the government accepts for a debate in Parliament," Tagore said in the afternoon.
Birla gave the protesting lawmakers a final warning in the afternoon. "If you choose to continue your protest after 3 pm, you shall do so outside the House… Otherwise, I will be forced to take action against you to maintain the decorum and sanctity of the House," he said before the MPs were suspended.
Both the Lok Sabha and the Rajya Sabha have been disrupted by protests by opposition MPs since the beginning of the monsoon session. Tagore had submitted an adjournment motion in the Lok Sabha ahead of the session on Monday to discuss the Centre's recent move to impose 5% GST on pre-packed and pre-labelled food grains, curd, butter milk etc.
Trinamool Congress' Rajya Sabha MPs Derek O'Brien and Santanu Sen also gave a suspension of business notice under Rule 267 on the 'Urgent need to check price rise in essential commodities'.
Speaking to the media, Union minister Piyush Goyal said that the Centre is ready for a dialogue on inflation but it is the Opposition that is avoiding it. "The government is ready for talks on inflation as we want people to know what steps we have taken to keep inflation low as compared to other countries. The Opposition is running away from the debate as they know they will be exposed."