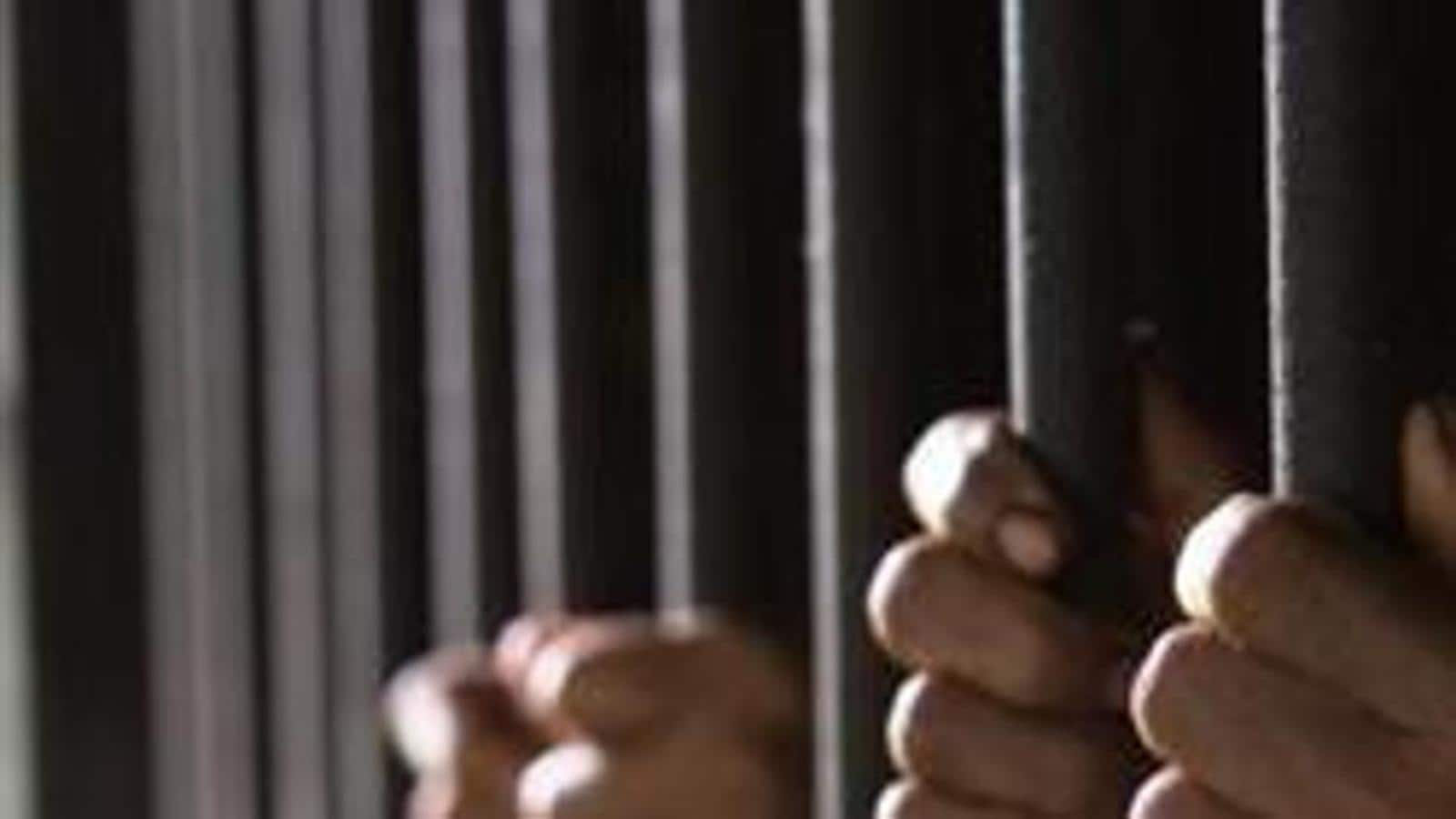 A prisoner died and 30 policemen were injured in violence that broke out after inmates took control of the Fatehgarh jail in Uttar Pradesh's Farrukhabad district in protest against alleged improper treatment of an under trial, officials said.
Jail authorities suspect that the violence was instigated by some top criminals lodged there in an attempt to break out of the prison, said an official familiar with the matter, who spoke on the condition of anonymity.
According to officials, the prisoners were angered after the death of another inmate, Sandip Yadav, while undergoing treatment for dengue at the jail hospital on Saturday night.
The prisoners allegedly hurled stones at the policemen and started a fire in the jail after hearing about the death.
"Subsequently, there was stone pelting and arson in the barrack, and this was done by inmates with a criminal mindset. The police force then managed to control the situation. In this, 30 policemen were injured, and the deputy jailor, too, was attacked by the inmates," Superintendent of Police Ashok Kumar Meena told news agency PTI.
A fire brigade had to be called after the inmates resorted to arson. Heavy police force was deployed to control the situation, police said. Two deputy jailers, Ashish Kumar and Shailesh Sonkar, were beaten up, the officials said, adding that the prisoners set the jail hospital on fire.
The police, however, claimed that another prisoner, Shivam, who died later, was also suffering from an ailment and lost his life while being taken to the hospital on Sunday.
But in a purported video, which surfaced on social media, Shivam claimed before his death that he suffered a bullet injury. The video purportedly showing Shivam claiming that he was hit by a bullet fired by the jailor while he was trying to close the gates of the barrack surfaced later in the afternoon.
HT could not independently verify the video.
The police are identifying troublemakers and stern action would be initiated, Meena said, denying police firing inside the jail. "It is not clear yet how the inmate died (during protests), it will be investigated," he said.
Additional director general of police (Kanpur zone) Bhanu Bhaskar said the violence would be probed by DIG (headquarters) VP Tripathi.
Security has been stepped up in the prison after the violence, Bhaskar said.
Director general jail, Anand Kumar, told PTI, "The DIG Jail is conducting an administrative inquiry. Judicial inquiry as per CrPC will also take place since an inmate has died in the incident in the jail."